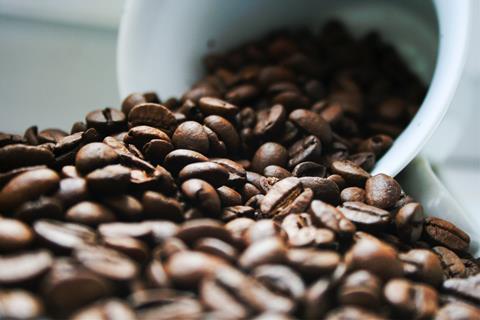 Coffee commodity prices have hit their lowest point in over a decade amid high production in Brazil.

The commodity market has witnessed a steep drop in coffee prices on the Intercontinental Exchange over the past six months. The market has lost almost a quarter of its value on the same period last year.

Arabica prices are now 25% lower than they were in October 2018, while robusta prices are down by 21% as a result of a surge in production in Brazil, which accounts for half the global output of arabica, and a quarter of robusta.

In 2018, various market factors came together to enable Brazil to expand its coffee crop to record levels. Output during the 2018/19 marketing year (July to June) is estimated at 63.4 million bags - a 13% increase on 2016/17, the previous 'on year' in the country's coffee cycle.

Ample coffee bean availability in Brazil has supported a surge in its export volumes, up by 26% for the January to March 2019, compared with the same period in 2018.

Exports from Brazil have further accelerated as a result of the heavy depreciation of the Brazilian real, which has lost 11% of its value year on year.

In 2019/20, Brazil's coffee output is estimated to reach between 50.5 million and 54.5 million bags - a record for off-year production that would likely continue to add downward pressure to prices.

However, concerns over a fall in crop areas in other regions, which are struggling due to low prices, might push the market in the opposite direction.

Strong global demand, supported by the surge of coffee chains opening in Asia and growing consumption of premium coffee products in the US and Europe, is also expected to limit further decline of coffee prices in the global market.