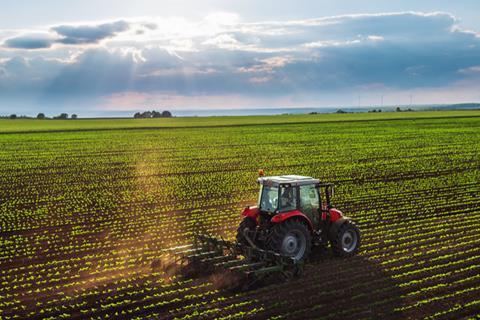 Supermarkets have been urged to increase retail prices for fruit & veg as British growers warn of a bleak outlook for profitability in 2020.
Two consecutive years of poor weather, coupled with low retail prices, shortages of labour and increases in labour costs meant this year was "absolutely critical" for the sector, said British Growers Association CEO Jack Ward.
The 6.2% increase to the national living wage set to come into effect from April would heap particular pressure on growers this year, he added.
Amid tightening margins, growers have called for increased costs to be better reflected in consumer pricing, with Ward criticising retailers for "unrelenting competition" leading to lower prices.
"There's got to be recognition in the supply chain that we can't go on delivering something for nothing. You can't keep expecting the supply chain to absorb all the cost," he added.
"We've got to stop this"
Ward's comments were echoed by AHDB's field vegetables panel chair Martin Evans, who described the current situation as "unsustainable".
Evans, who farms carrots in North Nottinghamshire – one of the areas severely impacted by last autumn's wet weather – spoke of increasingly narrow margins of "below 1%".
"Over Christmas, I saw carrots at 15p per kilo. Agriculture has been in recession for 10 years. We've got to stop this."
These combined challenges for the sector could see some players in the industry struggle, warned farm business consultancy Andersons.
"Those at the margins who have perhaps had a couple of testing years may be put into difficulty," said Andersons head of business research Richard King.
"The food industry is consolidated at the top which means it's quite easy to pass the pressure back to the weakest players in the market - the thousands of farmers at the producer level."
In its outlook for 2020, which was published in November, Andersons anticipated a 4% year-on-year rise in profitability. The previous year had seen a drop of 18%.
However, given subsequent difficulties with harvesting and planting crops, its current view is "slightly more pessimistic", according to King.
Brexit worries
Profitability is also anticipated to be affected by the continued knock-on impact of Brexit.
Migrant labour shortages in the autumn saw fruit and vegetable crops left to rot in fields, with some farms forced to close early – something which the sector fears could be repeated in 2020.
"I'm very worried about whether EU nationals will turn up to work in the UK in 2020 for seasonal work," said CEO of British Apples and Pears, Ali Capper.
"We have a government that pledged to increase the Seasonal Agricultural Workers pilot scheme but we are yet to have a solid commitment on that."
In its election manifesto, the Conservatives pledged to up the size of the scheme from 2,500 non-EU workers to 10,000 but has yet to announce when it will be implemented.
According to Capper, Labour shortages led to the wastage of 16 million apples last year. However, the crop remained at a similar size to last year's with 185,800 tonnes harvested.
"Although 16 million apples sounds like a lot, as a percentage it was quite small. The main reason why we didn't see 7% to 8% growth on the year before was to do with the frost impact on varieties like Cox and Bramley," added Capper.