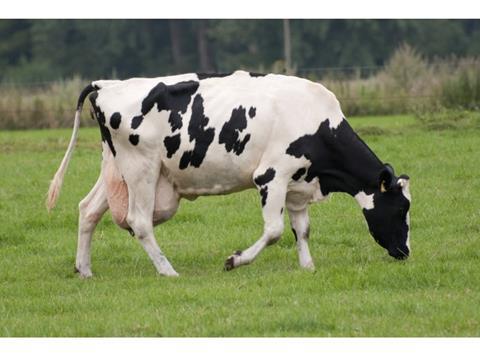 A new roadmap to prepare the UK dairy industry for the "post-quota era" and eradicate the UK's dairy trade deficit is being launched in Westminster today.
Leading The Way is a joint strategy from Dairy UK, the National Farmers' Union and DairyCo, which has been developed with support from Defra. It is being backed by 43 organisations and companies, including Asda, Arla, Dairy Crest, Muller, First Milk, Tesco and Marks & Spencer.
The strategy sets out how the UK dairy industry can achieve profitable yet sustainable growth once the EU dairy quotas have been abolished next year. Its key strategic aim is to eliminate the UK's dairy trade deficit by 2025.
"The industry growth plan is founded on economic, social and environmental sustainability," said Dairy UK chairman Billy Keane. "By uniting together around these sound principles, the whole dairy supply chain can have the confidence to invest in the future. The list of 43 organisations and companies who have endorsed this plan and share this common vision and sense of purpose, sends a powerful message about the UK dairy industry's ambitions for sustainable growth."
NFU dairy board chairman Rob Harrison added: "By pulling together the NFU's vision Compete to Grow, the Dairy UK White Paper and the Dairy 2020 sustainability initiative, this project unites and consolidates the efforts of an industry that clearly has its eyes collectively on the prize – to grow our output and be the best dairy industry in the world."
This was echoed by farming minister George Eustice, who said growing global demand for dairy products meant there were great opportunities ahead of UK dairy producers. "The government wants to support growth in the industry and ensure that we can both displace more imports and expand our exports."
Leading The Way will be launched officially by Devon MP Neil Parish at an event in Westminster later today (30 June).