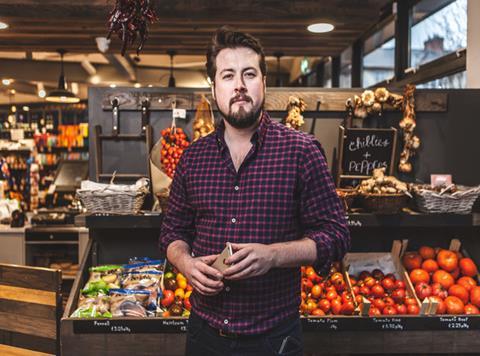 A Dublin-based online grocery business is setting its sights on the UK after raising nearly £330,000 from the crowd.

Buymie, a third-party delivery service founded last year, has raised £328,700 on Crowdcube in 10 days.

CEO and co-founder Devan Hughes wants to expand Buymie beyond Dublin once the business has reached its £350,000 crowdfunding target, which forms part of a £1m funding round that includes backing from large corporations such as Unilever.

Hughes said he was confident the business, which offers one-hour and same-day delivery from all grocery retailers, could be up and running in the UK in the next year.

"We are one of the only players who operates specifically in grocery," he said. "Not only can we deliver from traditional supermarkets but also from the discounters, where we see a big opportunity."

The business currently acts independently from retailers, but Hughes is keen to establish partnerships. The Buymie team includes experienced retail figures such as Eamonn Quinn, a Dragons' Den Ireland investor and former deputy chair of Irish supermarket Superquinn, and former CEO of Morrisons.com Scott Weavers-Wright.

"To put it bluntly, traditional retailers, as they stand today, have little to no chance of competing in a meaningful way with Amazon online," said Hughes. "Our message to retailers is that to be able to compete with a predator of that size, there is no other option than a joint approach using a shared infrastructure."

Buymie has honed its proposition in Dublin over the past year, where it uses independent contractors to pick goods and deliver them to customers. The model doesn't require refrigerated vans as goods are picked just before delivery "in the same way the customer picks up food in their car".

Prices range from £3.99 for a scheduled next-day delivery to £6.99 for delivery within an hour.

Hughes was confident the one-hour delivery service could work even outside cities.

"We have a scalable model that can work outside London," he said. "Dublin is very unique in that it has far more characteristics in common with smaller urban areas around the UK - it has a population of around one million - so in that sense we can work in areas with a different type of population density."

The UK already has a number of third-party delivery services such as Quiqup and Stuart, but these do not specialise in grocery and are largely limited to London.