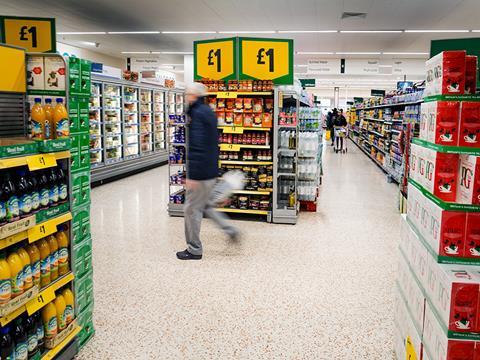 Industry leaders have accused the government of "madness" after it put forward plans for a sweeping crackdown on 'junk food' promotions, which its own estimates indicate would cost businesses at least £90m a year.

The Department of Health launched a consultation over the weekend on plans to ban volume and multibuy promotions on high fat, salt and sugar products, including bogofs.

It will also ban the placement of HFSS products at checkouts, end of aisles and store entrances.

It claimed the move would have a net benefit of more than £7bn over 25 years by slashing the amount of overweight and obese people and the subsequent cost to the NHS. The crackdown would affect products already covered by the sugar tax, as well as PHE's voluntary reformulation programme on sugar and calories.

However, industry leaders said the move would ramp up prices and was another hammer blow for businesses already facing huge uncertainty over Brexit.

Official impact assessments published to accompany the proposals set out the expected cost to businesses, which industry sources warned could prove to be only a fraction of the total impact.
The DH admitted businesses faced a net cost of £80m a year from restrictions on the placement of promotions, as well as a transitional cost of around £30m for retailers to bring in the changes.

It estimated proposals to ban volume promotions for HFSS products would see a loss in retailer profits of at least £340m and lost manufacturer profits of £110m over 25 years.

The products affected include sugar-sweetened soft drinks, breakfast cereals, yoghurts, biscuits, cakes, confectionery, morning goods, puddings, ice cream, sweet spreads and fruit-based drinks as well as milk-based drinks with added sugar.

Ready meals, pizzas, meat products, savoury snacks, sauces and dressings, as well as prepared sandwiches, will also face the promotions ban.

The proposals will be subject to a 12-week consultation period.

While one option would ban all volume promotions, a second would allow 20% of a retailer's volume-based promotional sales to come from HFSS promotions, as long as the remaining 80% were from healthier products.

The DH has also left the door open to changes to its plans to ban key locations in store from promotions, such as checkout areas, aisle ends and front of store.

It said such plans may pose huge problems for very small stores where it was difficult to define such areas and has asked businesses to come forward with alternative suggestions.
However, industry leaders were left raging about the proposals as well as the timing - just days before tomorrow's crucial Brexit vote - despite the consultation having originally been expected to have been launched in September.

The documents released over the weekend make it clear that the government's impact assessment had been finalised by at least the middle of November.

"Announcing this consultation today is grossly insensitive and a monumental distraction when so many food businesses are facing into the abyss of a no-deal Brexit," said FDF chief operating officer Tim Rycroft.

"It looks like the Department of Health & Social Care is out of touch with economic realities and with the rest of government, whose sole focus now is preventing the catastrophe of no-deal. This consultation - already late - should have waited until the uncertainty we face is resolved.

"What's more, this proposed plan is both wrong-headed and muddled. A promotions ban would make shopping more expensive and reduce choice." he added.

Rycroft said the moves were also a slap in the face for the industry's efforts on reformulation.

However, the DH said new research conducted by Ipsos MORI had found 87% of people were in favour of replacing unhealthy products at supermarket tills and checkouts with healthier ones.

"Preventing ill health is critical to our long-term plan for the NHS, and I want to do everything in my power to keep people healthy for longer. This must start with the health and nutrition of our children," said public health minister Steve Brine.