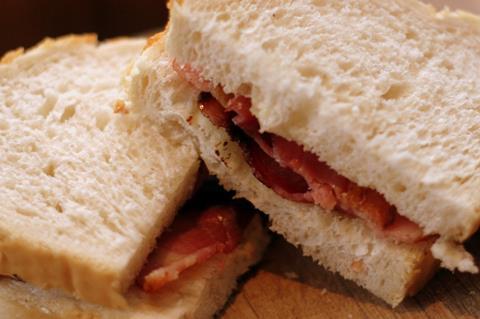 The independent Meat Advisory Panel has played down fears red meat consumption leads to an increased cancer risk following the publication of new research by Oxford University yesterday.
The study, published in the International Journal of Epidemiology and funded by Cancer Research UK, concluded those consuming 76g of red or processed meat per day had a 20% higher chance of developing bowel cancer than those who ate around 21g per day. NHS guidelines currently recommend average red meat intake does not exceed 70g.
Researchers said the cancer risk rose by 20% with every 25g of processed meat eaten per day (equivalent to a rasher of bacon), and by 19% with every 50g of red meat (such as a thick slice of roast beef).
"Our results strongly suggest that people who eat red and processed meat four or more times a week have a higher risk of developing bowel cancer than those who eat red and processed meat less than twice a week," said Tim Key, deputy director of Oxford University's cancer epidemiology unit and co-author of the study.
The study, which followed the diets of almost half a million Brits over five years, builds on research by the World Health Organisation, which published results in 2015 finding 100g of red meat per day or 50g of processed meat increased the risk of colorectal cancer by 17% and 18% respectively.
However, the Meat Advisory Panel – a group of independent doctors, healthcare professionals, scientists and researchers – said there was "no consistent evidence that any one food, including red meat, causes cancer", adding the study should not be relied upon in isolation.
"Meat consumption has declined significantly over the past few years and average intakes are now well below NHS guidelines," said dietician Carrie Ruxton, who sits on the panel.
"Therefore British consumers in general are already eating the right amounts of red meat and can continue to enjoy it as part of a balanced diet," she added.
However, Public Health England disagreed with the MAP's position. Its chief nutritionist Alison Tedstone added: "Our surveys show that many people consume too much red and processed meat. Reducing the amount regularly eaten may help reduce the risk of colorectal cancer and also reduce salt and saturated fat in the diet too, decreasing the risk of cardiovascular disease."