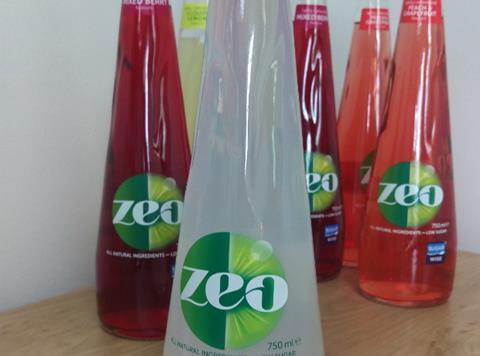 Zeo has become the first soft drinks brand to be granted the nascent Sugarwise marque in recognition its low sugar content.
The certification comes as Zeo is running its 'Sweet Wise' campaign aimed at educating consumers about the sugar content of adult soft drinks.
Earlier this year the brand, which claims to be markedly lower in sugar than its major rivals, reinforced its reduced-sugar credentials with a neck label for its bottles that read, "I'm only 1.5 teaspoons of sugar per [250ml] serving".
Sugarwise was launched earlier this year by Cambridge entrepreneur Rend Platings as part of an educational campaign to help consumers better understand, and reduce, their sugar consumption. It takes inspiration from the World Health Organisation guidelines that suggest sugar ought to comprise no more than 5% of a person's daily calorie intake.
"We are proud to lead the charge and announce our status as the first soft drink brand to be certified by Sugarwise for our natural, low calorie and low sugar range," said Zeo's managing director, Mark Young, who credited the premium brand's "phenomenally successful year" to increased demand in low sugar alternatives in the adult soft drinks category.