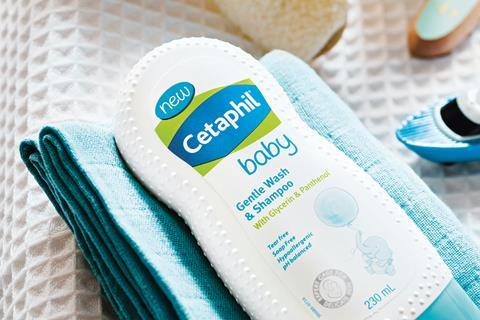 Top story
Nestlé (NESN) has announced this morning it has entered into exclusive negotiations with a consortium led by Swedish private equity firm EQT and the Adbu Dhabi Investment Authority over the sale of its skincare division.
The deal will value Nestlé Skin Health, which has annual net sales of CHF2.8bn, at CHF10.2bn (£7.9bn).
Nestlé said the proposed transaction, which will still be subject to employee consultations and approval of regulatory authorities, is expected to close in the second half of 2019.
It said it will provide an update on the use of proceeds and its future capital structure when the deal closes.
Nestlé launched a review of its skin care unit, which includes the Cetaphil and Proactiv brands, in September last year as it looked to re-focus on its core businesses and re-energise its brand portfolio.
It emerged that a sale was the most likely outcome earlier this year.
Nestlé Skin Health houses a range of medical and consumer brands through three business units in prescription, aesthetics and consumer care.
Headquartered in Lausanne, Switzerland, Nestlé Skin Health employs more than 5,000 people across 40 countries.
Morning update
Waitrose owner the John Lewis Partnership is to end its defined benefit pension scheme, saving the partnership £80m in annual costs.
JLP said the decision to close the defined benefit scheme followed a year-long review and consultation with 10,000 partners and the John Lewis Partnership Council, which is a body of 58 democratically elected employee representatives.
All 83,900 Partners will have access to an improved defined contribution section of the scheme, with matching contributions of up to 8% of pay and an additional 4% after three years' service.
However, the defined benefit section of its current pension scheme will close and these changes are intended to take effect from April 2020.
JLP said: "The new pension scheme structure is designed to be more affordable, supporting the Partnership's strategy of improving its long-term financial sustainability, saving approximately £80 million in annual pension costs."
The decision to make the changes was approved yesterday by the John Lewis Partnership Council.
On the markets this morning, the FTSE 100 has started the day down 0.4% at 7,269.4pts.
Early risers include Stock Spirits Group (STCK), up 3% to 237p, Bakkavor (BAKK), up 3% to 129.8p and WH Smtih (SMWH), up 1% to 2,054p.
Fallers so far this morning include McBride (MCB), down 3% to 83.4p, Tesco (TSCO), down 1.6% to 239.7p, DS Smith (SMDS), down 1.2% to 326.5p and Kerry Group (KYGA), down 1.1% to €104.10.
Nestle is down 0.2% to CHF98.52 on this morning's news.
Yesterday in the City
The FTSE 100 rose 0.8% yesterday to 7,297pts as sterling edged backwards and progress was seemingly made on a trade deal between the US, Canada and Mexico.
Compass Group (CPG) was one of the biggest grocery risers, climbing 2.9% to 1778.5p after posting first like like for like sales growth of 3.2% and a 6.9% rise in statutory operating profits on strong performance in North America.
Brewer and pub group Marston's (MARS) was up 4% to 105.2p after it reported rising revenues and profits in the first half of its financial year yesterday.
Other risers included Coca-Cola HBC (CCH), up 2% to 2,795p, Greencore (GNC), up 1.8% to 229p, TATE & Lyle (TATE), up 1.8% to 791.4p, PureCircle (PURE), up 5.8% to 275p, AG Barr (BAG), up 1.9% to 875p and Majestic WINE (WINE), up 1.6% to 255p.
SSP Group (SSPG) ended the day up 0.1% to 696p after it reported "another good performance" in the first half of the year, driven by what it said were strong sales growth, significant new contract openings across the world and its programme of operational improvements.
Fallers yesterday included Stock Spirits Group (STCK), down 3.6% to 230p, Hotel Chocolat (HOTC), down 3.3% to 336p, Stobart Group, down 2.7% to 122.8p and DS Smith (SMDS), down 2.2% to 330.6p.