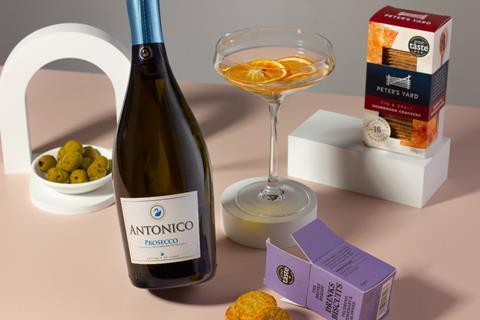 Logistical services provider FodaBox has secured £2.1m in private equity backing to help expand the business.
The investment is made of £1.5m from Maven Capital Partners and £600,000 from angel investors.
It will enable the business – formerly known as BoroughBox – to expand its operations, open a third warehouse, develop its software and analytical tools and launch its own private-label products.
FodaBox provides a consolidated digital and physical platform to offer more than 1,400 independent food and drink producers a single partner for retail, wholesale distribution, fulfilment, third-party logistics services and exports.
Maven partner Melanie Goward said FodaBox's management team, led by Andrew Lawson, had proven their ability to scale the business rapidly during the pandemic and to add to those sales as the economy returned to normal.
She added that Maven saw the potential for FodaBox to achieve a market-leading position in the independent food and drink sector.
"FodaBox's range of services drive increased efficiency and profitability in a sector for which there is increasing need," Goward said.
"Its model enables smaller producers to achieve economies of scale and compete in a market that is seeing a seismic shift in consumer behaviour, and which is presenting significant growth opportunities."
Founder and CEO Andrew Lawson said: "Having spent the first few years of our life establishing sales channels and services infrastructure for independent producers, we're now excited about working with a partner like Maven to continue scaling the business and delivering our mission of helping the challenger brands of today become the mainstream brands of tomorrow.
"There's been a step-change in consumer priorities when it comes to the food and drink they eat, ranging from the packaging in which it arrives, through to ethics within the supply chain. The independent sector is always the first to answer questions, innovate and solve these issues, and we're incredibly proud to support them from day one."