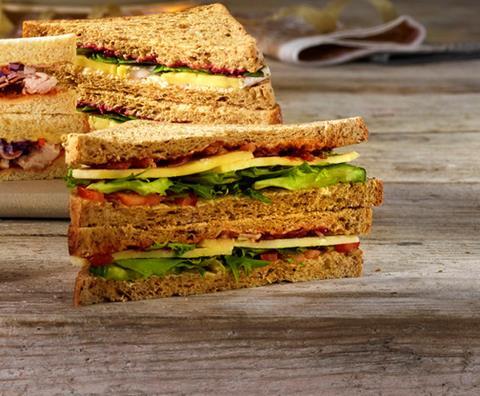 Top story
Greencore (GNC) has bought food to go manufacturer The Sandwich Factory from Cranswick (CWK) for £15m.
The Sandwich Factory operates from a single factory in Atherstone, Warwickshire, where it produces a range of food to go products for the convenience store and food service channels.
Net sales in the financial year ended 31 March 2016 were £42m.
Greencore said the deal will extend its presence "in the high growth food to go category outside of its current core business with large grocery customers".
It said the facility also offers an opportunity to modestly increase overall capacity across Greencore's food to go network and will bring new opportunities in short-run, specialist product formats.
The deal is valued at up to £15m and will be funded from existing debt facilities. The transaction is expected to be neutral to earnings in its 2016 financial year and modestly accretive thereafter.
Greencore CEO Patrick Coveney said: "This acquisition makes strong strategic sense for Greencore, given our ongoing focus on the food to go market.
"The Sandwich Factory will extend our reach into customer channels in which we are currently under represented, notably convenience stores and the travel sector, and will also bring new product types into the Greencore portfolio. We are delighted to be adding more capacity to our manufacturing network, and to be welcoming new colleagues to our business."
Adam Couch, CEO of Cranswick, said the deal was "very much in line with our strategy of focusing on our core protein businesses".
Morning update
Separately Cranswick has issued a trading update for its first quarter to 30 June 2016.
Sales were 11% ahead of the same period last year, driven by strong volume growth and its protein acquisitions.
Underlying sales were 5% higher than the same period last year, with corresponding volumes up 12% as lower input prices were passed onto customers. Export volumes to Far Eastern markets were 60% ahead of the same period last year, reflecting both ongoing robust demand from the region and increased output from the Cranswick's two primary processing facilities.
It added that during the period it continued to invest heavily across its asset base to increase capacity, add new capability and drive further operating efficiencies.
It spent £39m acquiring Crown Chicken in April 2016 and its substantial capital investment programme saw net debt rise by £10m to £22m. However, it said it remains in a "robust" financial position with unsecured debt facilities of £120m.
"With experienced management, a strong range of products, a well-invested asset base and a robust financial position, the board is confident in both the prospects for the current financial year and the continued long term success and development of the business."
Greencore shares are unchanged by this morning's news, down 0.1% to 319p, while Cranswick is up 1.5% to 2,368p.
Elsewhere, the FTSE 100 has edged up 0.1% to 6,734.4pts.
Early movers include Applegreen (APGN), up 3.8% to 345p, PayPoint (PAY), up 2.8% to 987.5p and Fever-Tree (FEVR), up 1.8% to 779.5p.
Also on the rise are McColl's Retail Group (MCLS), up 1.4% to 147p, Premier Foods (PFD), up 1.1% to 47.25p, Majestic Wine (WINE), up 1.3% to 384.8p and Marks & Spencer (MKS), up 1% to 320p.
There are few signficant fallers, but early losers include Dairy Crest (DCG), down 0.7% to 575p and Compass Group (CPG), down 0.7% to 1,452.3p.
This week in the City
It's another busy week of trading updates on the markets this week.
After being kicked off this morning by the Cranswick and Greencore deal, Greencore itself has a third quarter update tomorrow while PZ Cussons has its full year earnings release and Fever-Tree has its interim results.
Wednesday brings interim results from Marston's (MARS), while in the US there are second quarter updates from Mondelez (MDLZ), tobacco giant Altria (MO) and Coca-Cola (KO). Whole Foods Market (WFM) has a Q3 update on Wednesday too.
Diageo (DGE) will issue its full-year results on Thursday, while there is also half year results from British American Tobacco (BAT), Reckitt Benckiser (RB) and Just Eat (JE). Thursday also brings a third quarter trading update from Compass Group (CPG), while outside the UK Delhaize (DELB) has its second quarter sales figures, Coca-Cola Enterprises (CCE) issues its second quarter trading update as does AB InBev.
In economic news, Wednesday brings the UK's preliminary GDP figures and the CBI Distributive Trades Surveys, while GFK's monthly consumer confidence data, which showed a bit hit from Brexit in its last update, is issued on Friday.