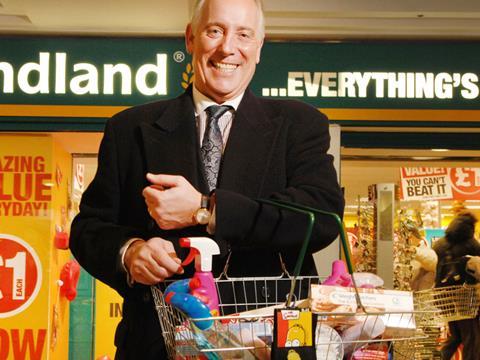 Poundland's ambition to pursue more deals has not been diminished by the four months of in-depth scrutiny it has faced for the £55m takeover of 99p Stores.

The CMA provisionally gave Poundland the green light this week after it concluded the 99p deal would not lead to a "substantial lessening of competition".

CEO Jim McCarthy said he would do it all again if an opportunity came along to accelerate its organic growth. "It [the CMA process] does make you seriously consider corporate activity on mergers and acquisitions - and it is very sensible for it to do so. But would it stop us in the future? No. If we thought the size of the prize was sufficient then we would do it all again."

McCarthy added he expected further consolidation not just in the discount sector but across retail as a whole as shopping habits continued to change. "Some companies are getting that more right than others, and you will get winners and losers."

The CMA started its phase two investigation into the 99p deal after Poundland decided against selling any stores as a remedy to the watchdog's initial concerns. Provisionally waving through the deal, the CMA this week said Poundland faced competition from a host of retailers such as B&M, Home Bargains, Wilko and the supermarkets.

The addition of 251 99p sites will give Poundland 800 shops in the UK. McCarthy has upped his target for the estate from 1,000 to about 1,400 to allow for the expected growth 99p Stores would have achieved by itself.