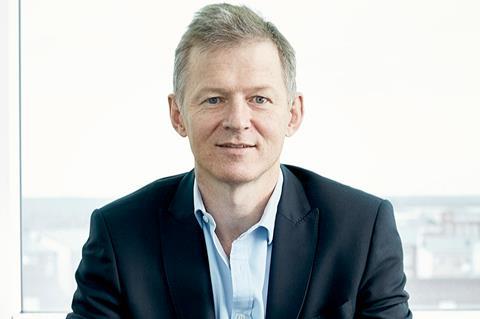 Ocado's latest international partnership should provide reassurance that there are no ongoing implications of the fire that destroyed its Andover warehouse, according to its chief financial officer.

The deal, announced this morning, will see Ocado develop two automated customer fulfilment centres within four years for Australian retail giant Coles, as well as a store pick solution.

It's the fifth such deal secured by Ocado since the end of 2017, following similar ones licensing the group's automated Smart Platform warehouse technology to Casino in France, Sobeys in Canada, ICA in Sweden and Kroger in the US.

It also comes less than two months after the Andover fulfilment centre, which uses the same automated technology, was destroyed by a fire that started on a section of a platform upon which robots move around.

Ocado CFO Duncan Tatton-Brown said the "most important thing about this deal" was "signing up a new customer in a new territory" but added that its timing reinforced the business's initial conclusions that there were no significant implications for the risk profile of the technology.

"Of course it's not unhelpful to announce a deal after that fire because it gives you evidence of what we always knew, that there was no consequences of the Andover fire," he said.

Coles is one of Australia's largest retailers, trading from 818 supermarkets, 911 liquor stores, and 712 Coles Express petrol stations across the country. It generated sales of A$39.4bn in 2018.

The two CFCs are to be in Sydney and Melbourne, while Ocado will also provide store pick software for less populated areas.

Tatton-Brown said the deal was bigger than those with Sobeys or ICA. "It's a bigger deal than those because it is two CFCs and store pick all committed at the same time," he said.

"Sobeys currently have only committed to one CFC and we'll obviously see over time whether they ask us to support them with further CFCs in Canada. So it depends on the future demands of our customers but at the moment this is the bigger deal."

He said last month's sale of half of Ocado's UK retail business in a new joint venture with M&S ensured "more than adequate funding in place to undertake this transaction".

He also said Ocado had already received nearly £30m from insurers over the Andover fire, which started on 5 February.