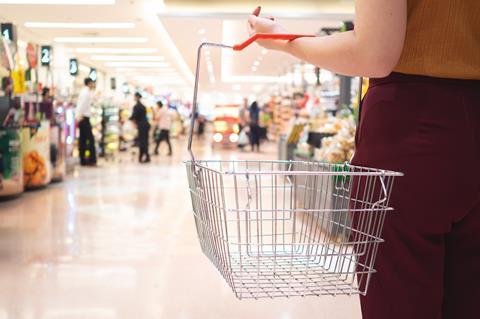 E-commerce has long been the big disruptor of convenience in the majority of retail categories. The evolution of the fashion store changing room becoming our own bedrooms, as we order seven items of clothing before returning six the next day, demonstrates how digital has changed the expectations of the word 'convenience' in retail – in all categories, that is, except grocery.
Convenience in grocery will often mean different things to different people, depending on their daily routines, how they commute, where they live and how many people they feed. Convenience in grocery is often based on the shopper missions that are relatively urgent. Whether that is a replenishment mission – you've run out of milk, you need dinner for tonight, or you're missing ingredients – or a specific item journey, for most shoppers convenience missions don't afford the luxury of being able to be resolved in an hour or even 30 minutes. Convenience means right now.
With Kantar's latest data showing online grocery at 15.4% of the market, and a broad view that somewhere near this level of penetration will sustain, there will no doubt be a plethora of businesses at various lifecycles trying to create a new model for convenience in grocery with digital at its heart. For example, we've seen pretty much every grocer now partnering with Deliveroo, and plenty of venture capital money starting to flow into the sector through startups such as Dija and Weezy making a bet on consumer behaviour.
Consumer behaviour is one thing, but when you also look at the challenges traditional grocers face in making the economics of online grocery work, even with weekly baskets nearing triple figures, it makes you wonder if any form of delivery at 'convenience' levels will ever be profitable. Convenience-driven shops often carry a much smaller basket value that disappears quickly once the cost of picking, packing and delivering is added.
Among the other digital models that could have a real impact within convenience is checkout-free stores, such as Sainsbury's Smartshop experience or Amazon's new Fresh stores. In terms of the convenience experience there are clear benefits as time-consuming actions are taken out of the journey, and will absolutely fit the mould for a lot of people's convenience expectations. Another model is click & collect and how it will evolve – can it achieve levels of convenience that make consumers use it for missions outside the main shop? This may well depend on location but similarly has real potential.
Ultimately I think we're at such an exciting time in the evolution of online grocery shopping, obviously accelerated by the pandemic. We did a piece of work pre-Covid looking at the role digital was increasingly playing in shop choice, as the long-term trend of consumers buying smaller baskets more often was still going strong. Covid completely reversed that trend as we started eating three meals a day at home and visiting fewer stores. How those behaviours evolve as life returns to normal will be fascinating to see.
We're constantly trying to evolve to react to consumer demand. You should start to see when you're searching for specific grocery items in Google search options for both online purchases and directions to your nearest Tesco, for example. Will any form of delivery ever replace popping to the shop for those more urgent shopper missions? I'm not necessarily convinced, but I'll be following closely to see.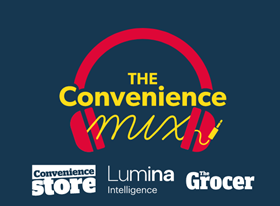 Don't miss episode two of the Convenience Mix podcast. This week, our experts unpick the convenience store home delivery trend and speak exclusively to Amrit Pahal of Nisa Local High Heath. Listen now.