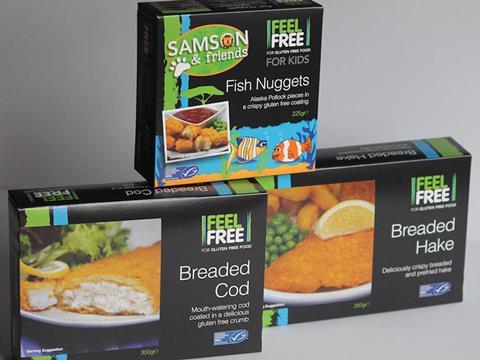 The directors of gluten-free food maker Feel Free, which raised hundreds of thousands of pounds via crowdfunding, are facing bankruptcy proceedings as new documents into its administration cast doubts over the integrity of its financial records.
GF Foods (York), trading as Feel Free, collapsed in February leaving creditors over £1.2m out of pocket, with little hope of the three secured lenders receiving a "modest" repayment, the report showed.
Crowdfunders, who injected almost £400,000 over two funding rounds on the Crowdcube platform in 2013 and 2015, will also lose out.
The report by administrators Redman Nichols Butler, which was appointed on 17 February 2017, revealed invoice finance firm Sancus, one of three secured creditors owed a total of £755,000, had demanded repayment prior to the administration as they had "concerns over the integrity of the company's financial information".
During the first week of administration, it also became apparent the company had been locked out of its Yorkshire production facility since early February and there had been no production at the West Sussex site for at least two weeks prior to Redman's appointment as Feel Free had been unable to pay its staff, the report said.
"Unexplained discrepancies" in company records meant the administrators were "unable to confidently establish the company's true financial position", it added.
The administrators changed the locks at the trading premises, took back-ups of all IT systems, seized books and records and made all 32 employees redundant.
Investigations into the affairs of Feel Free, which supplied gluten-free doughnuts, breaded fish and ther products to Morrisons, Tesco and Sainsbury's, are ongoing. Some of the secured creditors have also issued bankruptcy proceedings against directors Sally and Stuart Allister.
Book debts at the business were thought to be about £350,000 at the date of the administration, with most of the balance owed by retail customer Morrisons. However, the supermarket told administrators it only owed about £7,000, the report said.
A copy of the debtors' ledger obtained by Redman Nichols Butler showed outstanding debtors of £950,000, but following an investigation the administrators found debtors had been overstated.
"It also appears debtors have paid into a number of different bank accounts," the report said.
The uncertainty of the business' financial position left the administrators uncertain of how much money could be collected to repay creditors.
Along with the £755,000 owed to the three secured creditors, more than 110 unsecured trade creditors, including supermarket customers and ingredient suppliers, were owed £457,000 and employees another £35,000.
The estimated share capital of Feel Free totalled £400,000, including the crowdfunding investors and the company directors. However, the administrators' report said company records only identified "some of the shareholders". Equity holders rarely see any of their investment after a company collapses as all classes of creditors need to be repaid first.
Feel Free raised £210,000 from 147 Crowdcube investors in November 2015 to upgrade its Yorkshire factory, on top of the more than £160,000 from a 2013 round on the same crowdfunding platform.
Feel Free previously went bust in early 2012, under the name GF Foods, with the same two directors in charge, leaving creditors more than £400k out of pocket, but this wasn't picked up by Crowdcube during due diligence. It had been lossmaking since reforming in 2013. Financial projections on the most recent Crowdcube pitch, which valued Feel Free at more than £2m, forecast revenues of £7m by the end of 2017 despite generating sales of just £600,000 in the year to 31 March 2016.
Crowdcube response
Crowdcube co-founder Luke Lang said: "Crowdcube is constantly improving its due diligence processes to protect investors. Since GF Foods (York) Ltd funded in 2015 we've introduced further improvements to our due diligence, which are outlined in our publicly available charter, to ensure this situation could not occur today."
He added: "Crowdcube is FCA regulated and as such reviews and approves every pitch on the site to ensure that all the information presented to the crowd is fair, clear and not misleading. The GF Foods (York) Ltd's raise on the platform in October 2015 was conducted in line with these same high standards based on information available at that time."
The statement continued: "Whilst the failure of any business is disappointing, our investors are well aware that investments of this nature are high-risk and that any forward-looking statements, including financial forecasts, should not be seen as a reliable indicator of a company's future performance.
"We have also been in contact with GF Foods' investors to ensure they are aware of the situation, as well as highlighting the importance of EIS tax relief and share loss relief, if applicable, to help minimise any capital losses.
"We also recently launched our Due Diligence Charter to be completely transparent with investors about the efforts we make, which outlines in detail the analysis and verification that is conducted by our experienced legal, compliance and finance teams as part of the approval process for pitches."