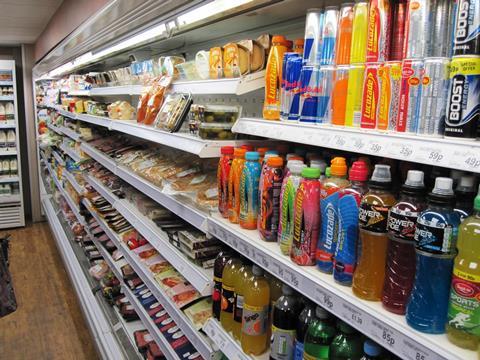 Top story
Soft drinks makers AG Barr (BAG) and Britvic (BVIC) has warned that the coronavirus has severely impacted their out of home sales, while Coca-Cola European Partners (CCEP) has scraped its share buyback programme because of the virus.
AG Barr said it had ended its financial year with an "encouraging" trading performance that continued into the new year, however the circumstances resulting from Covid-19 are now creating an "unprecedented level of uncertainty for the UK and beyond".
It will delay the publication of its annual financial results, due tomorrow on 24 March 2020, due to a request from the Financial Conduct Authority to delay the publication of preliminary financial statements.
AG Barr said that while consumers are currently prioritising take-home purchases, and in some cases shopping more locally as a result of the government's containment measures, there are significant challenges for the hospitality sector which in total accounts for 10% of its business.
It said it has taken steps to ensure that our raw material availability and stockholding is as robust as possible and, as yet, have experienced no difficulties. However, in common with most food and drink manufacturers, the company said it is reliant on a number of raw materials and packaging types which it is not possible to store on site for more than a few days.
While we have a strong balance sheet, AG Barr said it felt it was prudent to draw down its full £60m revolving credit facilities as the Covid-19 situation evolved. In addition, the group has now frozen all new capital projects and are reviewing all existing projects, as well as scaling back immediate marketing and commercial activity.
Meanwhile, Britvic said this morning that the closure of on trade outlets and restrictions in people movement in many of its markets will significantly affect consumption both in outlet and on the go.
It therefore anticipate a material impact to the company's revenue and earnings in 2020.
Based on its modelling work to date, in the event that these conditions persist across its key markets of GB, Ireland, France and Brazil, the company's best estimate of the impact for the Group is a reduction in EBITA of between £12m and £18m per calendar month.
The guidance includes a number of actions we are taking to mitigate the profit impact through cost control and reduced discretionary spend across its business.
Britvic stressed that it starts from a strong financial position, as a "highly cash generative business with a robust balance sheet". It also said it will explore the newly announced Covid Commercial Financing Facility (CCFF) from the Bank of England.
CEO Simon Litherland commented: "I have spoken many times about Britvic's resilience in the face of tough external circumstances. Never has that been tested as much as is happening now. I am always proud of the way our people respond to a challenge and once again they are delivering beyond my expectations.
"Soft drinks has historically been a resilient category in any downturn. Britvic starts from a strong financial position and we are taking further action to protect our cashflow and profitability. Our brands' consumer appeal is enduring in good times and bad, and we are confident in our ability to bounce back strongly as normality returns. The long-term investment case for Britvic remains intact.
"In the short term our priorities remain the welfare of our people, maintaining the availability of our products to consumers through our diverse customer base, and sound financial management of the business."
Finally, European Coke bottler Coca-Cola European Partners has withdrawn its guidance for the current financial year and suspended its share buyback programme until further notice.
The group said it is shifting resource to meet changing customer demand from the away-from-home (AFH) channel to the home channel; prioritising core SKUs and managing through logistical challenges alongside developing further contingency plans.
It said it has started to see an increasing impact on the AFH channel with some volume moving to the Home channel. "We are modelling, incorporating learnings from other Coca-Cola bottlers, the effects of differing revenue and volume impacts in these channels, but it is too early to draw conclusions," CCEP stated.
The group is also reviewing variable operating expenditure, including reducing discretionary spend in areas such as marketing, promotions, seasonal labour and merchandising, and delaying discretionary capital expenditure.
Morning update
The John Lewis Partnership has taken the "difficult decision" to temporarily close all of its 50 John Lewis shops at close of business on Monday 23 March as a result of the impact of coronavirus.
Its online site Johnlewis.com will continue to operate as normal, alongside Waitrose shops and waitrose.com.
This will be the first time in the 155-year history of the business that it will not open its shop doors for customers.
Although Waitrose remains open, Waitrose food offers within department stores at Watford, Southampton and Bluewater will also close.
The food halls within John Lewis Oxford Street and Waitrose shops which share premises with John Lewis space at Kingston, Ipswich, Stratford, Horsham, Basingstoke and Canary Wharf will remain open, along with all other Waitrose branches and Waitrose.com grocery deliveries.
Chairman Sharon White, said: "The welfare of our customers, communities and Partners is always our absolute priority. While it is with a heavy heart that we temporarily close our John Lewis shops, our Partners will, where possible, be taking on important roles in supporting their fellow Partners, providing critical services in Waitrose shops and ensuring our customers can get what they need through johnlewis.com, which is seeing extremely strong demand.
"The Partnership has traded for over 155 years, during which time we have faced many difficult periods, including two world wars and the 2008 financial crisis. On every occasion, thanks to our customers and Partners, and the long standing relationships with our suppliers and stakeholders, we have emerged stronger. We all need to continue to support each other and our strength and resilience will be tested. But they will not be broken.
Over 2,000 John Lewis Partners are already working in Waitrose shops to assist with the "unprecedented demand for grocery and other essential goods" and wherever possible, John Lewis Partners will be redeployed to provide additional support to Waitrose and johnlewis.com for our non-food online business.
The group stated: "We are seeing a surging demand in Waitrose and online but like other businesses our shop footfall in John Lewis has fallen and this extraordinary volatility makes predicting full year cash flow and profits difficult.
"Although there has been a rising demand in food so far, it may peak further, as people are asked to stay at home. We expect Fashion sales to decline but Electricals & Home Technology and some Home product lines to increase as people continue to work from home and need to stay connected."
John Lewis said that the government's decision to introduce a business rates holiday will save the Partnership around £160m over the next 12 months, and in addition, VAT and wages support is "welcomed".
The group said it will take steps to protect our liquidity as far as possible by reducing expenditure, including: reducing capital and investment expenditure through postponing or pausing projects and change activity; deferring or cancelling £500m on annual discretionary spend; and reducing the supply pipeline in general merchandise to reflect the impact of temporary shop closures.
Elsewhere, Associated British Foods (ABF) has issued a further trading update after the closure on Sunday of all stores in the UK which represented 41% of its total sales.
As of now, all 376 stores in 12 countries are now closed until further notice. This action represents a loss of some £650m of net sales per month.
It said a variety of work streams have been established to mitigate the effect of the contribution lost from these sales and all expenditure is being reviewed.
ABF said it has implemented a significant reduction in discretionary spend.
It is making "good progress" in also reducing fixed costs following discussions with counterparties, in particular landlords, and welcome the recently announced government support in the countries in which our stores operate. As a result, we currently estimate being able to recover some 50% of total operating costs.
To manage Primark stock it has also informed suppliers that we will stop placing new orders.
It also reiterated that in aggregate it has not seen a material impact on its sugar, grocery, ingredients and agriculture businesses.
On the markets this morning, the FTSE 100 has slumped back below 5,000pts after falling 4.4% in early trading to 4,964.6pts.
Major fallers include Marston's (MARS), down 19.7% to 22.8p, Bakkavor, down 13.3% to 60.7p, SSP Group (SSPG), down 12.7% to 196.4p, Marks & Spencer (MKS), down 10.7% to 96.3p and Compass Group (CPG), down 10.2% to 996.8p.
The few risers include Premier Foods (PFD), up 6.4% to 21p, McColl's (MCLS), up 2.9% to 21p, FeverTree (FEVR), up 2.5% to 958.4p and Applegreen (APGN), up 2% to 255p.
This week in the City
The UK's financial regulator the Financial Conduct Authority over the weekend asked listed companies to delay publication of their preliminary results for "at least two weeks" to give them more time to account for the disruption and impact the coronavirus outbreak has had on their businesses.
Therefore, there will be no UK scheduled results announcements this week –delaying results announcements from AG Barr, FeverTree (FEVR), Hilton Food Group (HFG) and Applegreen (APGN).
However, there are likely to be more unscheduled trading updates on the impact of the spread of the coronavirus through the week.
The official monthly ONS retail sales for February will be announced on Thursday.