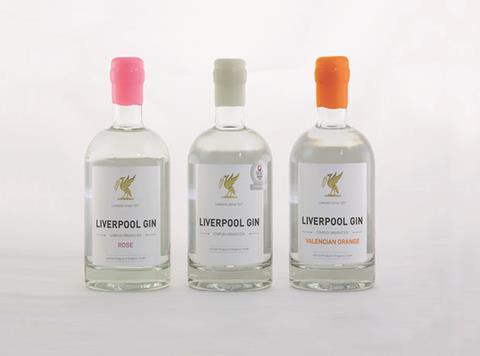 Wine and spirits business Halewood International has returned to profit after a successful restructure and the acquisition of key brands including Liverpool Gin and Pogues Irish Whiskey.

Despite sales falling by £16m to £215m, the group secured a £2.6m profit, up from a loss of £8.2m the previous year, its annual report and financial statements for the 52-week period ending 25 June 2016 showed.

EBITDA was recorded at £7.5m compared with -£3.8m the year before.

The group attributed the turnaround to the change of corporate culture under the leadership of group chief executive Stewart Hainsworth and the recruitment of a new senior management team, as well as key acquisitions.

It had also 'delisted low margin and non-profitable lines, rationalised brands and product ranges, moving from a volume focus to a margin-driven business.'
In addition, the report stated that the group is planning further brand acquisitions and internal investment in its distilling capability to enhance the premium craft spirits portfolio.
The company added that geographical expansion in new markets and building a new distillery in North Wales would further improve Halewood's ability to provide a full service and point of difference to the trade and consumers.
Earlier this week, Halewood announced it had made a "significant investment" in the City of London Distillery, which counts Christopher Wren and Square Mile gins in its portfolio.

Last month, the group secured a three-year £50m debt facility from Royal Bank of Scotland.