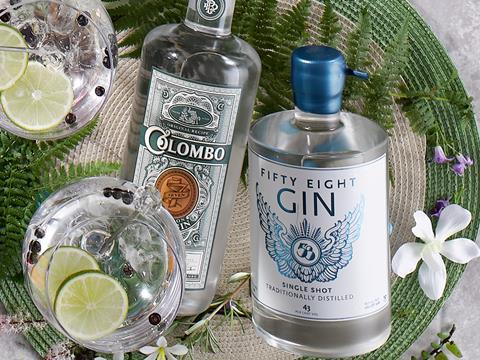 The news that Tesco is soon to launch a direct competitor to the discounters, rumoured to be called Jack's, shouldn't have come as a surprise given how comfortable consumers now seem with shopping at supermarkets like Aldi and Lidl at traditional grocers' expense.
From M&S to Poundworld, store closure announcements are coming thick and fast as retailers are focusing more and more on maximising return from their real estate portfolios. More than 60% of the UK population now shop with the discounters, which have a combined market share of 12% and are opening stores apace. The discounters consistently lead the 12-week year-on-year growth figures released by Kantar Worldpanel every month, so Tesco seems to be making a very good strategic decision.
The continued rise of the discounters is reflected in how consumers are searching for them. In the purest form, searches for Aldi and Lidl began rising dramatically in 2014 and jumped 45% and 50% respectively for July compared with the same period in 2016.
In fact, if we look at brand share of search among grocers, from April this year Aldi became one of the big four, with more monthly searches than Morrisons. The caveat being that at the big seasonal moments Morrisons searches leap ahead, though that gap is closing.
A deeper dive shows a key driver to Aldi's ability to capture consumers' minds and searches is its success in certain product categories. Aldi gin, for example, has hit the headlines recently thanks to its silver medal at the International Wine & Spirit Competition, beating Heston Blumenthal's Citrus Sherbet Lazy Gin.
This recognition is clearly in line with consumer sentiment, as searches for Aldi gin are highest relative to the volume of searches for Aldi in the UK, followed closely by Lidl gin and miles ahead of Tesco gin relative to its brand searches. Combined discounter and alcohol searches have a high volume in the UK relative to overall searches for the brands - it's clearly one area where consumers are comfortable heading to the web to look for a good deal.
The recent rollout of the 'Christmas in July' previews of 2018 ranges highlights another area where the discounters have been gaining ground in search. Looking at specific Christmas searches relative to overall brand searches, Aldi leads the way for Advent calendars and comes third among grocery retailers for Christmas hampers, decorations and even tree searches. It's a strong indication the discounter is front of mind for festive shopping. Astonishingly, there were more searches in Q4 2017 for Aldi's 'Kevin the Carrot' than there were for the term 'Father Christmas'.
Clearly consumers have responded well to the low-cost and simple experience created by the discounters. Consumers buy into and trust the simplicity they are offered, so much so that they are often willing to invest time in adding an additional shopping trip to their weekly schedule to make the most of it.
Time will tell if consumers react the same way to a traditional supermarket offering a dual model - but with demand showing no sign of abating and supermarket margins being squeezed as never before, it seems a good time for a player like Tesco to try to play the discounters at their own game.
Harry Walker is industry head, grocery retail, at Google