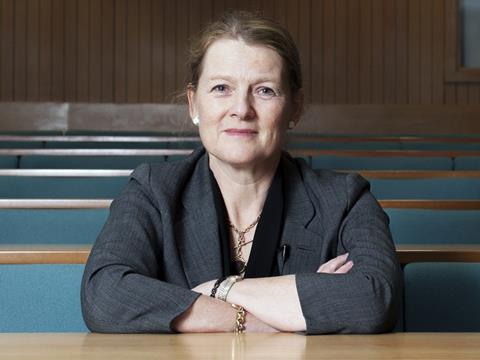 Lawyers warned suppliers this week that Groceries Code Adjudicator Christine Tacon could be forced to "drag" food company bosses in front of her to give evidence against Tesco, despite the 'climate of fear' that has ­prevented suppliers from coming forward to shop retailers to date.

Last week, Tacon told The Grocer she would be prepared to use her powers to force suppliers to provide information, after launching her first investigation -into Tesco - since taking the role two years ago. She has since released a report showing widespread concern over recrimination is stopping suppliers from reporting alleged breaches of the Code by a number of retailers.

Despite suppliers anonymously listing an array of alleged breaches by retailers, they said there was a "climate of fear" stopping them from ­coming forward with ­official complaints.

"The Tesco investigation is make or break for Tacon," David Lowe, a partner at Wragge Lawrence Graham & Co, told The Grocer.

"Either she comes out of it looking much stronger, or she falls flat on her face."

Lowe suggested it would be a "brave move" to force suppliers to give evidence, but said Tacon seemed the "sort of character" who would be prepared to do it. "I think we could well see chief executives of food companies dragged in front of her and forced to give answers," he added.

According to suppliers who took part in a YouGov survey commissioned by Tacon, common tactics being used by retailers include incorrect deductions from invoices with or without notice, demands of lump sum payments over and above those agreed in their ­contracts and supplier "targets" being treated as "contracts."

But suppliers said they would not come forward because of the risk of retribution, which the Adjudicator report warned "comes in many forms, many of which the GCA could not police".

Dominic Watkins, a partner at law firm DWF, warned Tacon would face a huge challenge in protecting the identity of suppliers if she forced them to give evidence.

"It's practically ­challenging to see how anonymity and a full, detailed investigation can be compatible as any investigation will almost certainly identify the concerned supplier," he said.