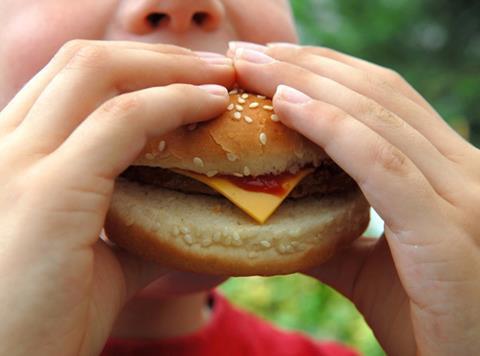 More than 390 companies have set out the steps they are taking under the Responsibility Deal to reduce salt, calories and alcohol units in food and drink.
In an update to the Responsibility Deal published today by the Department of Health (DH), signatories outlined their progress on their pledges and revealed what they would be doing next.
The major updates are outlined below:
Calories reduction
Mondelez International has followed the lead of its rival Mars in announcing a calories cap on bars. It will no longer make or sell single-serve confectionery over 250kcals in the UK from the end of 2015.
Tesco said it had cut two billion calories from its juices, following on from the one billion calories it removed in 2012. "This means we have eliminated more than three billion calories from our soft drinks since 2012," it said.
Britvic said it would remove 2.2 billion calories from the children's drinks market by stopping selling full-sugar Fruit Shoot in Great Britain.
Salt reduction
Despite the UK salt reduction measures being hailed as world leading by the likes of the World Health Organisation, there are signs that when it comes to making further reductions, companies have been hitting the wall.
The DH set new targets for 2017 earlier this year; however just five companies have so far signed up to the new pledge, including McCain Foods and Weetabix.
Others are still struggling to hit their 2012 targets and several companies said that further developments would depend on new technological breakthroughs or competition factors that were out of their hands.
M&S said there were "considerable food safety challenges" around further salt reduction for cooked and uncooked meats.
"In meals, global ingredients are inherently salty eg. fish sauce, soy sauce, and this therefore means that the targets are unachievable," it said. "In speciality products such as burgers with toppings the salt levels are challenging again due to the ingredients used such as chorizo, which are products that are designed to offer customers restaurant equivalents."
Aldi said that it was hamstrung by its business model which meant it was "commercially difficult" for it to reduce salt content independently.
"Aldi's business model is based on offering a limited number of product lines (95% of which are own label) that are benchmarked against the market-leading brand because this is what our customers compare our range of products to.
"If Aldi reduces salt content while the leading brand equivalent does not, Aldi is competitively disadvantaged on taste and sales are likely to suffer," it said.
"However, Aldi remains committed to reducing salt further and, as a result, plans to improve the percentage of categories that are 100% compliant during 2014."
Alcohol unit reduction
A recent report by the DH suggested companies were well on their way towards hitting an industry pledge of removing one billion units of alcohol sold annually from the market by December 2015, mainly by introducing lower alcohol products. It showed 253 million units of alcohol had already been removed from the market, in part by reformulation in 2012.
Today's report shows some have gone much further since then.
Heineken UK said it had exceeded its target of removing 100 million units from the market. At the end of March 2014, it had removed 155.7 million units, through such measures as reducing the abv of Strongbow and John Smith's, as well as launching Foster's Radler 2% abv last year.
In March Heineken launched two new 2.8% Bulmers variants, a new Radler Lime & Ginger 2% variant and a new zero-alcohol Radler.
Diageo said its "innovation pipeline" was continuing to develop and launch lower-alcohol wine and wine-based drinks following the reduction in strength of its Blossom Hill white wine (currently the UK's biggest-selling white wine), by 0.5%, from 12% to 11.5% abv.
It added that its lower-strength variant of Guinness, Guinness Mid-Strength – at 2.8% abv – had continued to grow, with volume sales increasing by 39.2% compared to last year, helped by distribution within Waitrose.
Carlsberg said it had removed 35 million units, by launching a 2.8% abv beer, Carlsberg Citrus, and had plans for a second variant in 2014.
Asda said "national delisting measures", including scrapping own-brand 2lt pear cider and reducing the abv of some own-brand products, as well as significantly increasing the space it gives to lower-abv products, had led to "significant unit reductions in our portfolio".
Sainsbury's said it would continue to work towards its 2020 target of doubling the sales of lower alcohol wine and reducing the average alcohol content of own-brand wine, beer and cider.
Waitrose said its decision to stop selling Waitrose Reserve Cider from September 2012 had removed 229,600 units in 2013 alone, with all premium ciders it sold now below 8% abv.
DH verdict
A Department of Health spokesperson said: "These returns show that by working in partnership with industry, we are making real progress towards getting the nation into healthy habits for life.
"It is very encouraging to see so many companies getting behind the Responsibility Deal and there are so many other excellent examples of what is being done… We know there remains more to be done. We congratulate our industry partners on the successes we have seen in this year's Responsibility Deal returns and hope it helps to encourage others to take action too."