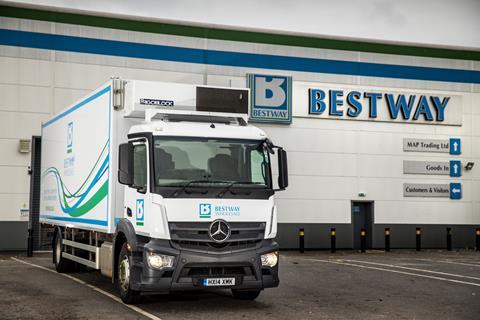 Bestway has insisted its delivered operations are improving and that it has the right strategy in place despite several customers complaining about poor availability and service in recent months.

The wholesaler is currently nearing the completion of its Depot Hub project, in which it is turning 23 of its 62 c&c depots into delivery hubs rather than delivering from its entire estate. This is to offer a more streamlined and efficient service to its customers.

However, customers have raised concerns over the service they are currently getting.

"Bestway's restructuring seems to have taken it five steps backwards," said one leading convenience retailer. "The company seemed progressive and had some good people over the last five years but the last year has left me worried. Deliveries and availability have been very poor the last six months."

Another Bestway customer said he was considering looking for an alternative supplier due to availability and service levels.

Speaking to The Grocer this week, Bestway chief retail officer Andy Cresswell said availability for the symbol and multiple accounts supplied through Bestway Wholesale had improved over the past six months.

"We have gone through a process over the last 18 months of moving the supply chain from all depots into 23 depots that will allow us to be more focused on delivered. We are doing it in a much more coherent way," he said. "We have also been doing a lot of work on our core convenience range so that across those hubs we can give a consistent range and offer.

"When you make those fundamental changes they don't come without challenges but we believe we are in a stronger place now and the work we have done will make us better and better at delivered service," he added.

Creswell also admitted that a new best-one e-commerce website which went live last week did experience some teething problems, with 26 customers unable to process orders, but said the issues had been fixed by Monday of this week.
Cresswell joined Bestway in January with responsibility for Bestway Retail, the franchise and company-owned stores division, which evolved from the Conviviality Retail business it bought in 2018, and which is supplied from the former Conviviality facility in Crewe. His role was expanded in the summer to include Best-one and multiple accounts.
Customers this week reported that Bestway Retail availability was currently very strong. "The disruption when Conviviality collapsed understandably led to lower service and availability, but service levels for our franchise customers are now strong."
.