Ferrero's Kinder Surprise Blue and Pink eggs to make Easter market debut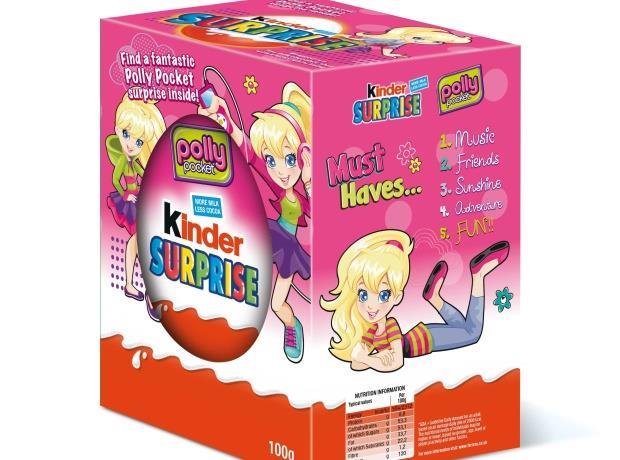 Ferrero is extending its Kinder Surprise Pink and Blue eggs brand into the Easter market for 2014.

The chocolatier is launching 100g Kinder Surprise Easter eggs in a pink version containing Polly Pocket and a blue one containing Batman toys (rsp: £5.49).

The launch expands on the limited-edition standard-sized 20g Kinder Surprise Blue and Pink eggs that rolled out this September. Although the pink eggs contained dolls and the blue eggs cars, Ferrero insisted the launch was not reinforcing gender stereotypes. More 20g Pink and Blue eggs roll out in February, with Marvel Heroes and Disney Princess toys.

The launches are part of Ferrero's spring range, which includes a revamped Kinder Surprise Bunny (rsp: £2.50) with a new look and surprise toy.

Under the Ferrero brand, the supplier has created a 60g Ferrero Bunny (rsp: £1.99) - more of an impulse purchase than its 100g Bunny (rsp: £2.99). Fererro is also launching an egg-shaped gift pack with 16 Ferrero Rocher (rsp: £5.49), and a gift pouch pack of Raffaello (rsp: £5.99).

Ferrero sales grew 30.7% year-on-year to £11.3m last spring [Nielsen 13w/e 30 March].