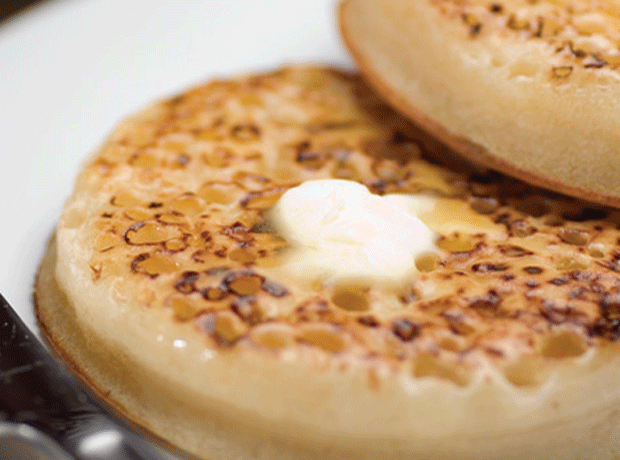 Arriving at the office early (9.30am, if you must know, so up with the lark), I'm astonished to see Karoline (with a K), ploughing her way through a large platter of heavily buttered crumpets, pausing only to curse the Department of health ("stick-thin arseholes") between satfat-laden mouthfuls. "Those publicly funded bastards have stolen 30 years of my pleasure," she yells when the plate is finally licked clean and all has been consumed bar the greasy dribbles remaining on her chin. Having pursued a largely fat-free and thus largely miserable diet for donkeys' years, K is bemoaning what will surely become known as 'fatgate' - the great con trick played by dietitians on the entire population. It turns out that they just thought there was a link between satfat and cholesterol because, well there just ought to be, rather than on the basis of science (even a made-up science like dietetics).

Heeding official advice has had no effect at all on Karoline's status as PR's most statuesque leader (amid pretty fierce competition). She still has a loyalty card for plus-size fashion store Curvissa (sizes 14-32, and she's not a 14). I've kept this morning's Daily Mail hidden as its revelation that drinking red wine can help combat liver disease (rather than the exact opposite) could trigger another episode.

Finally, by the time you read this the postman may have been, so thank you for all of your Valentine's Day cards and gifts once again this year. And thank you too for not sending, as Durex suggested, a bouquet of sex-enhancing gels. Nothing shouts romance louder than 50ml of Perfect Glide lube, does it? I'm sure that's what St Valentine had in mind when he set the thing up.