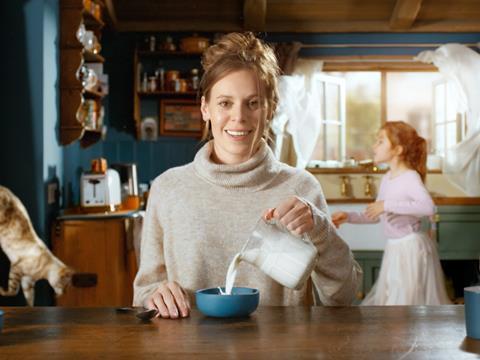 With many breakfast brands playing up their on-the-go cred, Dorset Cereals has cannily opted for a 'breakfast on the slow' message. It's the most important meal of the day, after all.

It's not just a smart idea - the execution is superb, too. With Debussy's sublime Clair de Lune setting the tone, a woman sits at her table, explaining why we should 'take the fast out of breakfast'. She's speaking in real time, but all the other action - popping toaster, dancing child, jumping cat - is playing out in hypnotic super-slow motion. Even the milk she's pouring comes out like treacle.

It's simple and effective, only needing three shots. And there's an added bonus: the slow-mo pour somehow makes the product look more appealing.