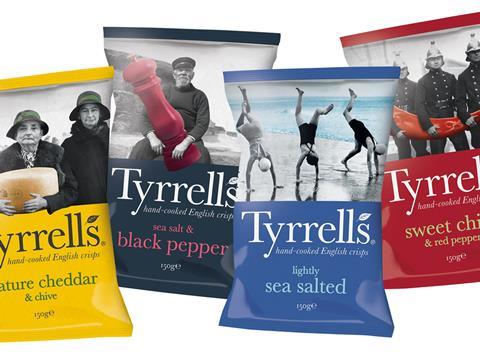 Bookshops will be flummoxed when faced with One Potato, Two: Finding the Magic (Single Estate, £22, out now) by Tyrrells founder William Chase. Part memoir, part lusciously illustrated recipe book and part 'how to' guide for budding entrepreneurs, the book doesn't lend itself to any one genre. But then the multimillion-pound businessman says he doesn't like to be pigeonholed either.

From the idylls of a childhood spent "helping mum make jam or feeding the animals" to 18-hour days labouring in the fields and the "eureka moment" when the concept for Tyrrells dawned, Chase rattles through his road to success with a light touch.

"Terry Leahy got his knighthood … by screwing over the farmers," is one of the more controversial moments as Chase reflects on his battle with Tesco in 2006 - a fight that led to him sensationally asking to be delisted.

He doesn't hold back on the sale of the brand in 2008 either. "They offered me the most money and I was ready to walk away" is his straightforward summary of events that led to him launching Chase Distillery that same year.

Wannabe entrepreneurs will find his most valuable truisms tucked away at the back behind recipes for vodka marmalade and asparagus mousse, though. There, Chase sums up his best no-nonsense advice in punchy soundbites such as "don't go to bed with the people you work with" and "get things done". And for a touch of brand magic, "have a good story" - enough to fill a glossy coffee table book, ideally.