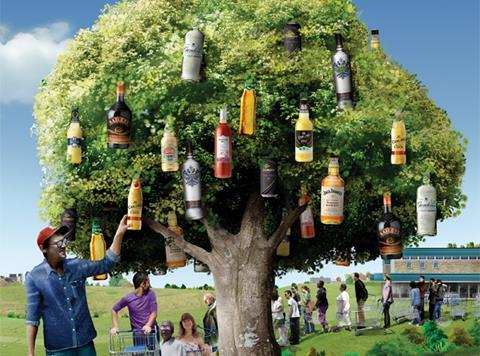 The 2014 edition of Britain's Biggest Alcohol Brands is out this week, and there's plenty to celebrate for the country's beers, wines and spirits brands.
Category value growth has accelerated and now stands at 4% year on year, up from 2% a year ago, while volume sales have reversed their downward trend, growing 1% after a 2.3% slump last year [52 w/e 26 April 2014].
There are signs this positive trend is not just a short-lived blip, and it's not limited to alcohol either. So what's going on?
Value growth is ahead of volume growth, indicating that prices are rising. Part of this can be attributed to higher rates of duty, but there has also been a continued shift towards more premium products. Nielsen's consumer confidence survey shows a significant proportion of consumers ringfence money to spend on alcohol (and tobacco). And for many, quality is more important than quantity.
The turnaround has been driven primarily by two categories: cider and sparkling wine. The fortunes of cider picked up a year ago when the 2013 heatwave injected some life into a category that had started to struggle. New, flavoured ciders have also boosted sales. Meanwhile, sparkling wine has been the star performer for a number of years, with the rise of Prosecco still showing little sign of slowing.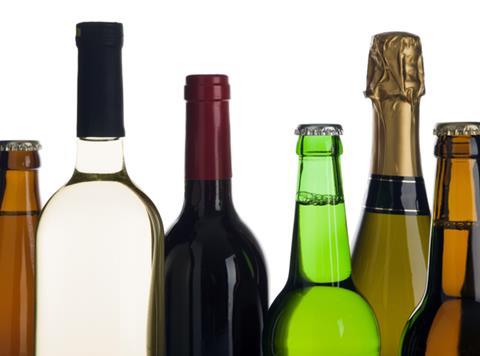 Lager volume was also in growth. There were hopes the football would help further push up growth, but England's early exit from the World Cup spoiled the party. After a short-term uplift the week before the World Cup, sales have already started to tail off back to normal levels. Retailers and suppliers will be looking closely at weather forecasts in the hope of another heatwave to boost sales.
At an overall category level, however, alcohol sales have benefited from improved consumer confidence. As measured by Nielsen, it improved in late 2013 and into 2014 as economic conditions improved. Confidence about job prospects is now at its highest level since the start of the recession.
"There has been a continued shift to more premium products."
Having said this, about one in five shoppers continues to worry about job security, so it's perhaps no surprise that consumers' willingness to spend has been slower to improve. Financial concerns - notably around utility bills - still loom large for consumers, and personal debt remains prominent in the minds of many. The air of caution among consumers - with a significant proportion of those who do have cash to spare saying they are saving it rather than looking to purchase new items - has direct implications for the grocery sector. As consumers have looked to be more savvy with their money, saving on grocery spend has become a key tactic for many. Indeed, over a third of shoppers say they intend to continue keeping a close eye on grocery spend once economic conditions and their own personal finances improve - it has become a new way of life. This means price is a key battleground for the supermarkets, and all of the 'top four' retailers big four currently use price messages in their ad campaigns. But it is the discounters who are winning market share, attracting new shoppers and persuading existing shoppers to visit more frequently and spend more per trip. There is a continued focus on new store openings in more upmarket areas as well as compelling price messages, and this trend looks set to continue. But at the other end of the spectrum, premium retailers are also performing well.
To be successful in 2014, alcohol suppliers and retailers need to optimise the mix between premium products, for those who want 'less but better', and standard products to satisfy those being cautious with their money. With summer 2013 impacting overall annual volume performance, a lot will depend on the rest of this summer and forthcoming Christmas to drive sales. But the general positivity among consumers and shift towards premium suggests value growth at least in the alcohol market is likely to continue.
Helen Stares is client business partner at Nielsen.