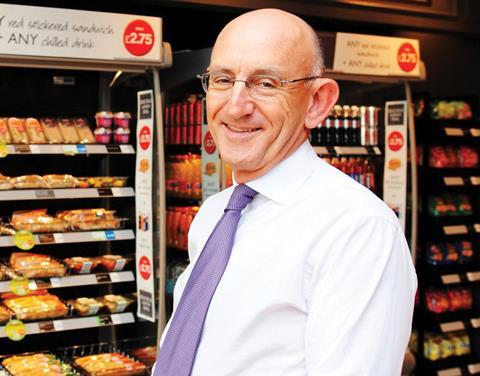 A relaxation of Sunday trading laws could give a further boost to fast-growing Greggs, CEO Roger Whiteside has claimed.

Consumer appetite for its growing range of breakfast products, along with the success of lower-calorie sandwiches, helped the bakery chain post a strong first-half performance, with sales rising by 6.4% to £398m and pre-tax profits up 51% to £25.6m.

And a potential extra day of earlier and longer openings gives Greggs the opportunity to keep up its rapid expansion.

"Sunday trading is very good for us," Whiteside said. "Typically we haven't traded that well from our traditional bakery roots, but as a food-on-the-go operator we are much more viable and have 68% of shops open on a Sunday as a result. And the relaxation of Sunday trading laws opens up new opportunities for us in the long term."

Greggs has a challenge ahead as it starts to come up against its own strong comparatives in the second half and beyond, but Whiteside is confident Sunday trading, more meal deals and a pipeline of new initiatives, such as pizza slices, will help the chain maintain its performance.

Coffee is contributing "well over" £1m a week to the top line, as is the 'balanced choice' range of healthier products, with breakfast generating double-digit growth as 75% stores are now open at 7am or earlier.

Greggs shares are up 78% so far this year and surged more than £1 on the back of the results this week to go past 1,300p at the time of writing.