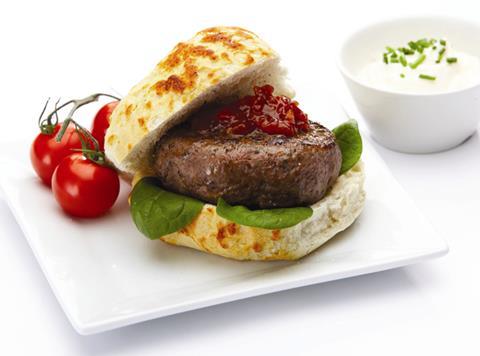 Hilton Food Group has reported falling full-year sales despite rising volumes as the meat packing company is hit with the double whammy of unfavourable exchange rates and falling prices.
For the 52 weeks ended 28 December 2014 it registered volume growth of 3.5% to 231,500 tonnes, with growth in the UK and Holland partly offset by continuing pressure on consumer spending in volumes Central Europe, Ireland and Sweden. Revenues reduced by 2.3% from £1.12bn to £1.1bn, reflecting a 4.6% unfavourable movement in exchange translation and of lower raw material meat prices flowing through into reduced selling prices.
However, operating profits were slightly ahead of the previous year at £26.1m, up from £25.8m, despite an increased level of start-up costs in the UK and the impact of currency fluctuations.
"I am pleased to report that during 2014 Hilton made sound progress in underpinning its future growth strategy, including the continued development of our Australian joint venture and the major UK capacity expansion," CEO Robert Watson said.
"The high level of investment made in our meat packing facilities in 2014 was essential to facilitate the group's planned future growth. We will continue to seek out available opportunities to progressively and profitably expand the scale and scope of our operations, employing a business model that remains resilient, relevant and internationally transferable."
The business said the 12 months to 28 December was a "year of investment for future growth".
There was substantially higher investment in the year – up from £18.4m for 2013 to £43.3m – covering major reinvestment programmes in the UK and Sweden. Hilton is also currently modernising and expanding capacity at its Huntingdon site to service increased volumes for Tesco.
Watson added that the firm's early 2015 trading had been "in line with the board's expectations", but warned that trading conditions remained tough.
"Hilton's medium term growth prospects remain encouraging. The shorter term economic outlook in our European markets continues, however, to be challenging with consumer spending likely to remain constrained, despite a slightly better overall economic outlook in some countries aided in part by recently reduced oil prices."
In particularly, Watson pointed to continued headwinds from currency movements.
"During 2014 Sterling appreciated against all the currencies in which the group trades," he said. "It has strengthened further in the early months of 2015 and, whilst future currency movements are inevitably difficult to forecast, they can have a material translational impact on the group's profit performance expressed in sterling, with over two thirds of Hilton's operating profit being earned in currencies other than sterling."
Shore Capital analyst Clive Black said the results were "in line" with expectations. The broker recently upgraded Hilton to a 'buy' recommendation due to the benefits to come from its UK and Swedish investments, the benefits from the improved performance of Tesco, momentum in Australia and the potential for Hilton to move into additional markets.