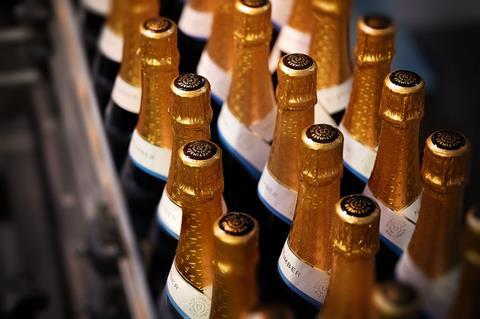 English wine brands are predicting an "exceptional" harvest for 2019 - but warn it will not reach the heights of 2018.

Ridgeview Wine Estate CEO Tamara Roberts told The Grocer: "We are quite positive about the year - we didn't have frosts, it was unseasonably cold in April and May, but since then it's been very good to us. On the whole everyone is looking at average to above yield.

"It all comes down to what the weather does for the next few weeks."

Chapel Down CEO Frazer Thompson said the Kentish winemaker - the UK's largest producer of English wine - was on track for an "exceptional" year.

"It won't be as big and not quite as perfect as last year but it is looking extremely good, particularly for chardonnay.

"It's good news for the industry and particularly Chapel Down. We're hoping that it's portent for many more years to come rather than one in four."

Nyetimber head winemaker Cherie Spriggs agreed conditions were "good once again".

Last year was considered by many to be the best year for English wine so far, with a record harvest thanks to near-perfect conditions. It produced the equivalent of 15.6 million bottles, according to WineGB, up 9.7 million on the prior year.

"You can't expect to have the best year in history every year, but it's still quite a decent harvest," said Camel Valley CEO Bob Lindo. "[2019] is not something that's going to stand out in quantity as 2018 did."

With sales and consumer interest in English wines surging, many suppliers have upped their production capacity over the past year.

Ridgeview will open the doors to its £1.8m winery this month, which it has said will double its production to 500,000 bottles by 2023, and features an underground cellar with room for 1.3 million bottles.

Bolney Wine Estate, meanwhile, plans to increase its production by 170% over the next three years, having just opened the doors to a new winery it says will allow them to produce more than 300,000 bottles of wine by 2022.