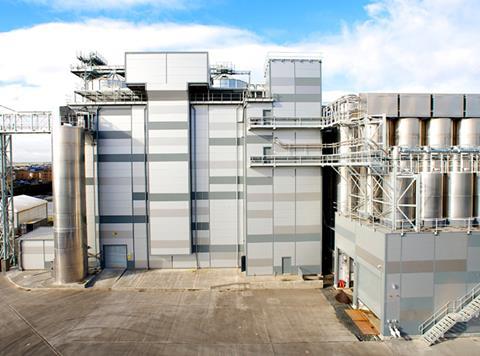 The crisis facing elements of the farming sector look set to continue into next year, milling and agriculture group Carr's has warned.

In the week the business issued its half-year financial results, which revealed a fall in group revenues of 9.4% to £189.1m, Carr's CEO Tim Davies said depressed farmgate milk prices in the dairy and livestock sectors had directly affected its customers.

"We have seen two or three of the best dairy herds in the North West sold over the last month, so this crisis is a big problem," Davies said.

"But the good news for us is that our business model - where we have overseas interests in the US and different types of businesses within the group - means we can manage any downturn in UK agriculture," he added.

With farmer finances becoming increasingly stretched by low food commodity prices, Carr's sold 2.8% less feed blocks year on year. However, the business had outperformed the market, Davies claimed.

"There are still lot of cows to feed, and what we are seeing is a stronger relationship building between our advisers on nutrition and farmers so that they can understand how best to feed their cows in this depressed market."

Carr's had seen the biggest impact of the slump in agriculture through machine sales, "which are typified by confidence", Davies claimed. However, the group's 30-strong Carr's Billington Country Store network, which sells everything from farm machinery to clothing, pet supplies and household goods, had experienced a 2% like-for-like sales increase, while its fuel business had a "very successful year" due to low oil prices.

Davies revealed the floods that devastated much of the North West of England last December had deluged one of its stores at Hexham, while the business had also been affected by floods at the United Biscuits factory in Carlisle, which is supplied with flour by the group.

But it came out of the experience relatively unscathed, with the floods causing "no adverse financial impact" and Carr's "appropriate and comprehensive" insurance cover mitigating any impact. Affected sites returned to operation faster than expected, though group finance director Neil Austin conceded future insurance premiums would "inevitably increase".