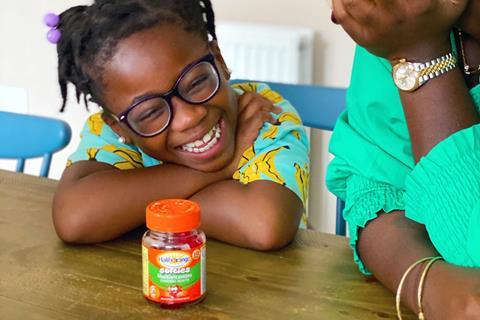 Healthcare supplier Pharmacare has snapped up iconic kids' vitamin brand Haliborange from Procter & Gamble.
The deal, for an undisclosed sum, will make Haliborange – currently the UK's number one vitamin brand for kids – the largest brand in Pharmacare's 25-strong portfolio, which includes the likes of Nature's Way, Sambucol and Skin Doctors.
Haliborange would be given an extensive rebrand and relaunch over the coming months with "huge investments to make sure the brand is getting the attention it needs", said Pharmacare.
Its head of marketing, Trish Singh, said the business had "ambitious plans" for Haliborange and was "excited to have acquired a household name" which "gives us a huge opportunity to grow our pharma experience in kids' vitamins".
"Our aim is to remain the number one vitamin brand for kids."
Its plans included "NPD development, a rebrand and a 'through the line' activation, along with the continuation of the successful formula of influencer and traditional PR to reach their target audience of diverse families" Pharmacare added.
P&G was given the green light to proceed with the deal in the summer after the Competition & Markets Authority deemed the sale would not result in any substantial lessening of competition in the children's vitamins, supplements and minerals sector.
It comes as the vitamins and supplements sector has reaped the benefits of coronavirus – sales surged by a whopping 19.5% to £48.5m in the month leading up to lockdown earlier this year, as Brits sought to boost their immunity [Kantar 4 w/e 22 March 2020].
Vitamin C sales alone rose 110% over the four-week period, while multivitamin sales rose by 93.2%, and minerals grew 85.9%.