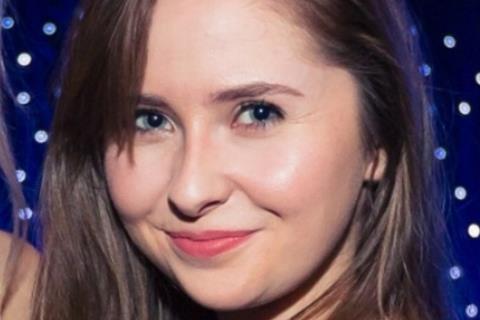 Name: Catriona Chick
Age: 25
Job title: Retail services manager
Company & location: Spar UK, London
Education: Grenoble Ecole de Management, International Business
Why did you decide to go for a career in food? As it is an interesting and ever-changing career, this made it more appealing than a standard graduate role in the finance industry which is what I was initially going to do. Starting off as a graduate buyer, being thrown into the deep end and being involved in key decision-making processes meant that I got to see all the background effort that goes into keeping a retail business innovative and relevant, especially in such an exciting retail market as it is now.
Explain your job to us in a sentence (or two): One half of my role is working with service suppliers to drive sales and transactions in our stores, and the other is working with our design and propositions team by defining shopper missions and using this in helping layouts for designing stores. In Spar, we have five regional distribution centres, so maintaining this relationship and line of communication is the only constant.
What does a typical day look like for you? I know it's a cliché but there is no typical day. One day I'm looking at ways to drive gift card sales and introduce them into new stores, and the next I am looking into ways to help define customer in-store missions. I love that my job has no set guidelines as it means that I get to be innovative and entrepreneurial if there is unlocked potential.
"I love that my job has no set guidelines as it means that I get to be innovative and entrepreneurial"
Tell us about how you went about applying for your job. There were three stages, four if you include applying. I had one phone, and two face-to-face interviews. In my final interview, I had to present to the head of fresh about what is particularly challenging in the industry, what we needed to be aware of. The hardest question I was asked was 'What do you know about Spar?' As I had had done a lot of research, I thought I knew, but it's only when you're in a role within an organisation that you understand its magnitude.
What's the best part about working for a food company? Personally, the samples are always a bonus, but Spar is a unique company that strives to deliver the best solutions for both our independent retailers and our customers. Making shopping fun and exciting, rather than a chore, satisfying those instant needs, whether it be returning clothes that don't fit at a Post Office in-store, or being able to grab some delicious hot food from our Daily Deli range, is really satisfying.
And what's the biggest misconception people have about working in food & drink? To be honest, I don't know of any misconceptions. What astonishes me is the amazing charity work, dedication and passion the people I have had the fortune of working with during my time at Spar. This is an operation which focuses on the independent retailers who are the heart of our business, the family-run distribution centres, and finally the customer.
What advice would you give to other young people looking to get into the food & drink industry? Understand that everyone has different insights and experience and never dismiss anyone's opinion. A true leader in any industry will strive to understand all challenges for a business and choose the most logical solution, even if it isn't necessarily the easiest route.
What's your ultimate career dream? Being in a position to make a difference to people's everyday life, maybe as CEO or MD, or making the chores in life simpler and more enjoyable.