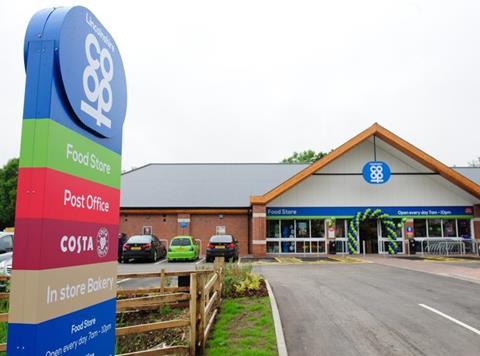 Lincolnshire Co-operative has reported a 7% increase in Christmas sales across its 83 food stores.
A combination of seasonal local produce and society members using dividend to pay for their shopping helped swell sales figures, the retailer said.
Sales of gin rose by 70% on the previous year, its local bakery Gadsby's saw festive range sales increase by almost 8% with a record-breaking 240,000 individual mince pies sold, while sales of the Love Local range jumped by 80% over the same period.
Lincolnshire Co-op also revealed it had paid out a dividend bonus of £1.9m to its 280,000 members in December, on top of the £2.2m collected during the year.
In the same month, customers used £1.3m of dividend to pay for their shopping in food stores.
"Our Love Local range supports producers across our area, helping to grow the local economy. We're especially pleased to see so many shoppers giving these fantastic products a try this festive season," said chief retail officer Mark Finn.
"We paid out our dividend bonus on 1 December and lots of our members decided to use dividend to treat themselves during the month. We also raised more than £70,000 during December for our Community Champions, local charities working to deliver social inclusion for the over-50s."