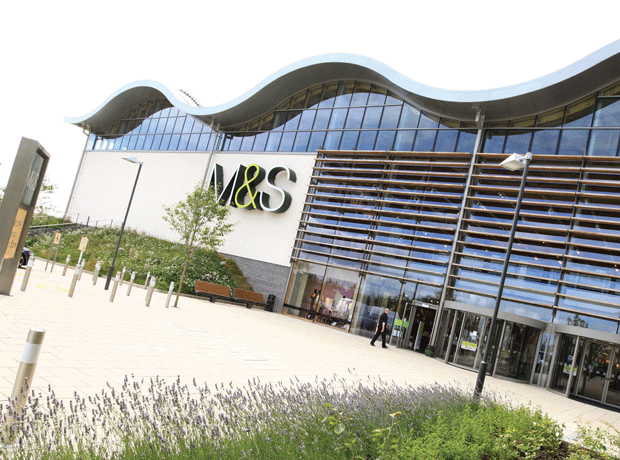 Marks & Spencer has claimed it is making strong progress on its sustainability commitments.
The retailer has today (4 June) published the first report on its sustainability activity since it launched Plan A 2020, the third stage of its Plan A sustainability strategy, last June. M&S has achieved 47 commitments, stated the report, including rolling Plan A out across its international business.
It has also ensured almost two thirds (64%) of M&S products now have an eco or ethical quality over and above the market norm, while a third (32%) of the cotton used to make M&S products now comes from more sustainable sources. All palm oil used in M&S products is now covered by Roundtable for Sustainable Palm Oil certification; more than a quarter (26%) of leather used meets the Independent Leather Working Group Standard (five years ahead of target); and the retailer has cut the amount of packaging used for home deliveries by 60% against its 2009 baseline.
Over the past 12 months M&S has also provided 2,000 work placements in stores and offices for the young unemployed, 62% of whom have gone on to find employment.
"Plan A 2020 is a sustainable business plan that aims to engage our customers, employees and stakeholders," said chief executive Marc Bolland. "We've made strong progress in the past 12 months, including working with the Consumer Goods Forum and World Economic Forum."
"As part of this work we've actively supported global progress on deforestation, low carbon refrigeration, the circular economy and engaging the 'millennial' generation's attitudes to sustainable consumption."
M&S also revealed it has five areas to pursue within the next 12 months including: a customer-focused campaign with Plan A; to improve transparency across the business; scaling up projects such as Shwopping; rolling out Plan A on a localised basis; and working the Consumer Goods Forum and the World Economic Forum.