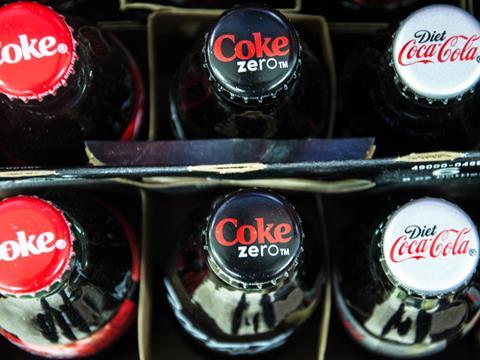 Not for the first time the flagship policy of SNP leader Nicola Sturgeon is causing ructions across borders.
No, we're not talking Indyref2, but DRS (bottle deposit return schemes) and the decision by the Scottish government to nail its colours to the mast of the controversial plans even before they pass consultation stage ­- in the face of huge opposition from many in the industry.
Pretty much everyone involved agrees Sturgeon's decision was part of a political move to get her party back on the front foot and prove it has a strong domestic agenda after a disappointing election campaign.
But, regardless of the motivation, it's surely time the industry accepts DRS is coming to Scotland, and that there is every chance it will be coming to the rest of the UK, too.
As retailers and drinks manufacturers have pointed out, there is no doubt there are huge technical issues to sort out with regards to how such a system works in practice.
Retailers, small operators in particular, can ill afford the imposition of massive new operational costs, and there are worrying questions about funds being sucked from already cash-strapped local authorities.
Complicated financial incentive
It's also clear ministers in Edinburgh and Westminster need to do something with the ridiculously complicated financial incentive system PRN, which is supposed to be underpinning recycling and making it more effective.
But it is the question of what happens on the borders, not for the first time of late, which is perhaps the key problem.
Surely it makes no sense for the Scots to bring in a new bottle deposit system, which could cover all drinks, alcoholic and soft, while elsewhere the UK ploughs on with the same creaking old system.
Kerbside recycling
Both camps agree the answer is not to destroy the long-established system of kerbside recycling. But we are surely kidding ourselves if we think ministers have the funds or wherewithal to inject councils with the organisation and money they need to get this to tackle everything.
As one exasperated source puts it: "We've been trying to support kerbside recycling for 30 bloody years and this is where we've got to."
The fact is, household recycling figures are stalling and although figures for recycling plastic bottles are better than some other products, they just don't wash with people all too familiar with images of plastic islands and dead seabirds littering the ocean.
Coca-Cola may have copped a lot of flak for its u-turn on this issue, and no doubt politics played a part in that too, but at least if retailers and suppliers are involved in the talks they can help shape a DRS system that avoids the worst predictions of added cost and red tape.
All of this has huge echoes of what happened with charges for plastic bags. The same worrying environmental images and the same brick wall of opposition from many in industry.
But look what has happened in stores since.