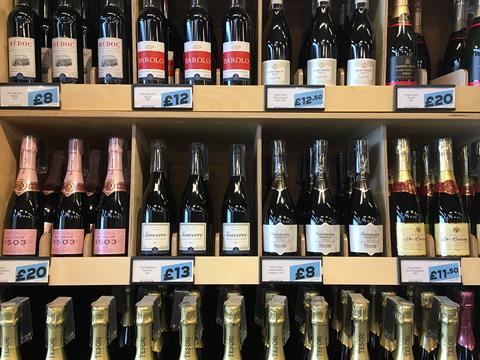 Tesco customers can save more than a fifth off the price of identical products if they shop at a Jack's discount store instead, exclusive research for The Grocer can reveal.
The research, from private label specialist IPLC, also shows rather than picking Value brands to create the new Jack's range, as many experts assumed, Tesco has used its mid-tier range for more than 75% of the Jack's lineup, an acknowledgement that it needed to match the discounters on quality as well as price, said IPLC UK partner Richard Harrow.
"Many commentators have suggested that the Value brands in Tesco would play an important role in Jack's. In fact the reality is the absolute opposite.
"What Tesco have done is re-set the value of these products."
So, whilst the recipes are the same, the prices are much cheaper, with Jack's shoppers able to save more than 21% on average on these mid-tier lines.
And in a further sign that Tesco has paid attention to the quality credentials of the discounters, over 10% of the lineup comprises rebadged Finest products – but at a saving of 29%, the research showed. In contrast, savings on rebadged Value lines, which account for the remaining 13% of products, were only 7%, "showing how hard Tesco have worked to get competitive prices across the value range," Harrow.
In some cases a Jack's store is more than a third cheaper on identical products, including a quiche Lorraine product (400g) at Jack's, selling at £1.45, which is the same recipe as a core Tesco range sold at £2.30, a saving of 37%.
Meanwhile a Parma Ham product, with the same recipe as the Tesco Finest version in Tesco stores, is selling at £1.70, compared to £2.65 in Tesco, 36% cheaper.
A chilled cheese and tomato pizza, based on the same value Tesco recipe, is 39p cheaper at Jacks, at just at 60p, although the findings showed that it was on the core Tesco products that the bulk of savings were to be had.
In Tesco the 92 products would cost £145.12 but virtually identical products in Jack's would cost £114.84 the study concludes.
Harrow questioned how the price differential would go down with existing Tesco customers. "Over the last few years we've seen UK consumers become very savvy, which is why Aldi and Lidl have grown so quickly, with their strong value proposition," he said.
"If a Jack's is located close to or next to a Tesco, consumers will soon realise that Jack's prices are so much lower for the same quality."
At the launch of Jack's Tesco CEO Dave Lewis said he would "rather cannibalise myself than have someone cannibalise me". And he added that Jack's would be able to offer more competitive prices because of its lower cost operating model. However, Harrow also questioned the commercial viability. "At these retails Jack's gross margin is likely to be mid 20%'s. Whilst Tesco may have taken out costs at a store operation level Jacks will still have to carry central costs, which are likely to be higher than Aldi and Lidl as it has far more formats to manage centrally."
Last week Tesco opened its third and fourth Jack's stores, in Edge Hill, Liverpool, and St Helens, Merseyside. The first Jack's stores opened last month in Chatteris, Cambridgeshire, and Immingham, Lincolnshire. They are named after Tesco's founder Jack Cohen.