Kellogg's pledges breakfasts for 100,000 British children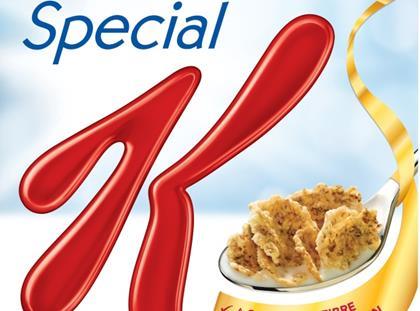 Kellogg's has pledged to feed 100,000 British children in food poverty by 2025, in a move that will see the breakfast giant give away 62 million servings of cereal across the country.

As part of its national Breakfasts for Better Days campaign that supports youngsters' breakfast clubs and food banks, the Special K owner has also promised to donate up to 12,400 hours of employee time to help combat hunger in the UK.

One in seven children goes to school without breakfast, said Bruce Learner, Kellogg's senior manager for corporate social responsibility. "In the school holidays, many children won't have breakfast at all. We believe passionately about helping kids to get the best possible start to the day."

To mark World Food Day on Sunday (16 October), Kellogg's workers will take part in volunteering projects that fight to end hunger and food poverty, with staff members at the supplier's Manchester headquarters being encouraged to spend their time with partner charity FareShare.

"I would recommend volunteering with FareShare without a doubt," said head of field sales for Kellogg's UK, Abzy Shaikh. "Everyone will take something different out of the experience but no one can walk away feeling they did not make a difference. FareShare gives hope to many people."

Last month, The Grocer team helped out at FareShare's warehouse on Deptford Industrial Estate, London, sorting some of the 10,000 tonnes of surplus food from grocery retailers that the charity's 20 depots redistribute each year to homeless shelters, domestic violence refuges, and breakfast clubs.