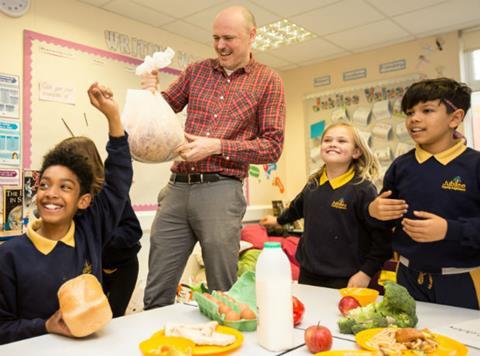 Ocado is calling on children to invent solutions to household food waste in a competition that will see the best idea turned into a real creation.

The online supermarket has partnered with Little Inventors, an initiative encouraging young people to share invention ideas, to launch the nationwide competition for children aged 5-12.

Entrants have until midnight on 29 April to upload a sketch of their idea at Ocado.LittleInventors.org.

A team of professionals will build the winning idea, chosen by a panel of judges including Ocado head of corporate responsibility Suzanne Westlake, Little Inventors chief inventor Dominic Wilcox and Wrap special adviser Helen White.

If the idea is good enough, it could also be produced and listed by Ocado, according to Westlake.
The creation will be shown at the Discovery Museum in Newcastle as part of the Great Exhibition of the North running from 22 June until 9 September this year.

The winner will also receive £250 worth of Ocado vouchers.

Wilcox is hosting workshops at selected schools across the country with the aim of inspiring children to come up with ideas. Teachers are also encouraged to run their own sessions using a downloadable Ocado Food Waste Challenge resource pack.

"We're really excited to get children and families thinking creatively about the issue," said Westlake. "If we uncover something amazing, we'll be looking to turn it into a fully functioning product and list it on ocado.com for our customers."

"In the UK, more than half of food waste occurs in the home, and a family of four could easily save an average of £700 every year simply by using up all the food they buy," said White.

"I'm thrilled to join Ocado as a judge for the Food Waste Challenge and am very excited to see all the entries," she added.

"Children have amazing imaginations and their ideas should be taken seriously - they're the biggest group of naturally creative people and I know some excellent ideas will be revealed," said Wilcox.

Last month Ocado reported achieving near zero levels of food waste, at 0.02% or one in 6,000 items processed by the retailer.