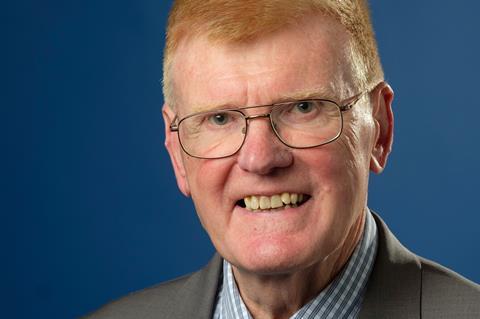 The Scottish independent retail trade has paid tribute to former Scottish Grocers' Federation CEO John Drummond, 72, who died suddenly last week at his home in Dundee.

Drummond headed up the SGF for 10 years until 2015, and was credited with modernising the trade body and turning it into an influential and well-regarded lobbying organisation.

Before heading the SGF Drummond worked in the independent retail sector for 35 years, variously serving as marketing director for Alldays Stores, marketing director of Watson & Philip Retail Services, associate trading director for Morning Noon & Night and retail marketing manager at Scotmid.

His experience "at the sharp end of retailing" and his "in-depth knowledge" of the issues facing independent shops was invaluable, said current SGF CEO Pete Cheema.

Chris Gallacher, operations director of United Wholesale Scotland, praised Drummond for his work on the new licensing regulations launched in 2009.

"He was key to supporting the trade through a difficult time. He single-handedly made a difference to how the retailers and wholesalers got through that"

"He was very well mannered and professional in what he did every time. He will be truly missed within the wholesale and retail industry," he added.

Nasco Retail MD Sid Ali also credited Drummond with modernising the SGF. "He opened it up and made it inclusive. By doing that he got a lot of people like me involved. He got all the symbol groups to join," he said.

"He really was transformational for the SGF and independents without a shadow of a doubt and without that the SGF would not have the power it has now."

Drummond also oversaw the development of the SGF-Scottish Government Healthy Living Programme, and even after his retirement in 2015 was national account manager for the programme helping to drive through improved standards in all NHS hospitals in Scotland.

ACS CEO James Lowman also paid tribute to Drummond's work on the lobbying side: "John was an effective advocate for local shops in Scotland, gaining the trust of politicians and officials and making his members' case clearly and persuasively. He sought out opportunities to work with other organisations - of which ACS was frequently one - to forge consensus and make the best case to policy-makers.

"More importantly, John was a gentleman, a genuine friend to many in our industry, including me, and was someone you trusted and enjoyed being around. Along with our team and members, I'm really saddened by this awful news."

Drummond is survived by his daughter Katherine. His wife Kay died in 2016.