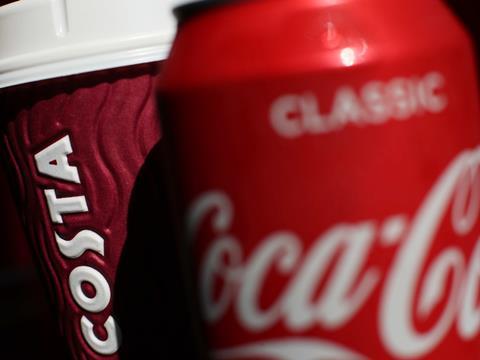 Coca-Cola's acquisition of Costa Coffee reminds me of the Saudi Arabians eyeing up Tesla. It's all about insurance. True, the $5.1bn cost of Costa looks highly caffeinated (almost 17 times earnings), but like the Saudis, and for all the pressure they are under from various lobbying factions and long-term consumer trends, they can both afford it.

To be fair, it's an interesting and thoughtful diversity play from Coke though. Instead of entering the take-home coffee market against rival fmcg giants like Nestlé and Mondelez, it's moving into the out-of-home retail space, where growth is so much stronger (both in terms of coffee shops and convenience/forecourts). What's more, it's a global play. Costa isn't global in the sense that Starbucks is, but in addition to the 2,400 coffee shops and 800 machines in the UK, there are some 1,400 outlets in 30 countries. If it plays its cards right, it could become a truly international coffee shop proposition, and as British-born Coca-Cola president James Quincey observes, it is also a highly diversified market (despite Starbucks), so outside the US at least, the barriers to entry are not so scary.

It's the second big diversity play by a soft drinks giant in the space of two weeks, and PepsiCo's move for Sodastream is also intriguing. Yes, $3.2bn for a business with a limited presence in the US is a lot of money to pay (43x multiple based on 2017 sales). But unlike Coke's Costa deal, the US is also part of the upside. Above all, this carbonation kit brand, having gone out of fashion so spectacularly following its 1970s heyday, and having struggled through several failed 'relaunches', looks like a business model whose time has come again.

Not only is it tapping into a growth market (fizzy water), it's an environmental play too, as it helps address single-use plastic. What's more, a bit like Nespresso or Dollar Shave Club, there's a direct-to-consumer opportunity here too, with an up-front hardware purchase boosted by consumables in the form of CO2 tanks and liquids. Mixers were always Sodastream's weak link. If it could sort those (and using PepsiCo, why wouldn't it?), another compelling proposition awaits.