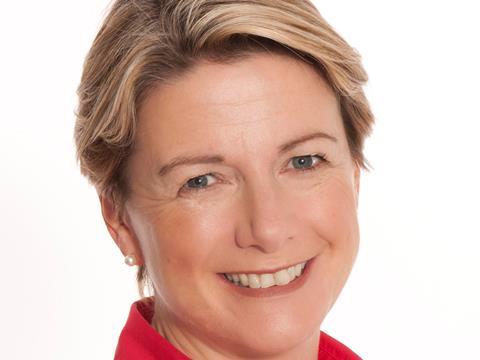 Mars stalwart Fiona Dawson has been promoted to head its global food business.
Currently president of Mars Chocolate UK and global retail, Dawson will become global president of Mars Food in January 2015. She will take on responsibility for Mars' portfolio of global food brands including Uncle Ben's, Dolmio and Masterfoods, as well as its drinks business and European Multisales (countries where the management team looks after multiple business segments).
Last year Dawson became the first woman to be awarded The Grocer Cup for her achievements in business, and she played a leading role in drawing up the UK's Responsibility Deal in 2011. "The UK food industry is one of the best in the world and I've had the most incredible nine years in our chocolate business," she said. "I have also enjoyed working with colleagues and partners across the UK, tackling some of the big issues facing our industry while delivering great products for consumers."
Apart from a couple of years at Pepsi in the early 1990s, Dawson has been at Mars since joining as a graduate in 1988, working across a variety of European roles before becoming head of the UK chocolate business in 2005. She will sit on the group's global leadership team and replaces Poul Weihrauch, who will become president of Mars Global Petcare as the division's previous boss, Todd Lachman, is leaving.
Mars Food is headquartered in Brussels, but Dawson will remain based in the UK. The division encompasses 11 sites and 12 food brands available in over 28 countries.
After its profit revival in 2012, Mars Chocolate saw pre-tax profit fall by 7% last year, according to figures filed at Companies House.