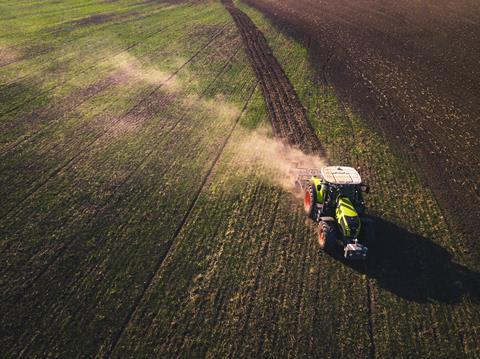 The auction of the 122-year-old British supermarket group Morrisons for £7bn to a US private equity firm demonstrates not just the money in the consumer end of the supply chain, but also the potential for more growth. Yet while the scales are weighted on the side of the big supermarkets, farmers and producers struggle to balance the books.
It is a peculiar situation, and I sometimes wonder how we got here. Agriculture contributes hugely to our economy, but farming is less financially viable now than it has ever been. According to some estimates, 42% of UK farms could be loss-making by 2024.
This is at a time when agriculture is needed to underpin progress towards the sustainable development goals the government has signed up to, and will play a fundamental role in the health and wellbeing of citizens in years to come.
Agriculture, which contributes 10% of greenhouse gas emissions, has the capacity to lower its own emissions and reduce and offset the emissions of other industries, yet is hamstrung. Instead, the British government favours cheap food imports that risk further supply chain issues as well as the health of the nation.
Nearly all (99%) consumers in a survey we conducted recently said it was important for farmers to receive a fair price for their produce. What's more, 93% said they would be prepared to pay more for their food to ensure farmers were fairly rewarded.
But farmgate prices remain low – at a time when British farming is facing a perfect storm of rising costs, a more competitive domestic market, shrinking export markets, a shortage of labour, a new system of farm payments and a high degree of uncertainty about what the future will look like. Margins in farming are notoriously tight, and they are now being squeezed from all sides.
Nobody wins in a price battle – neither the producer nor the supermarket and ultimately, not the consumer either. We are at the dawn of a new food era where people are ready to re-engage with food production and give more weight to provenance, ethical concerns and nutritional value rather than price.
It is time for government to consider agriculture as being a critical consideration in its sustainability, trade and immigration policies.
It is also time to address the imbalance in the entire supply chain. Growers and businesses must be able to play their part in revolutionising the way we address the nation's diet, to create a circular and holistic approach to the future of food and farming in the UK.
We've given too much power to the big retailers for too long at the expense of farmers and producers. If we don't change this, farming will fail and we'll really see what supply chain issues look like. A slowing of supply may well be out of farmers' hands as chronic labour shortages appear to risk the availability of British produce on our supermarket shelves, from bacon to apple pies and even the Christmas turkey. Let's hope this will be enough to demonstrate the bottom of the supply chain is, in many senses, the most important end.