To celebrate the launch of The Dairymen 2018, we list some of the wackiest dairy products and conceptual designs to hit sheves around the globe, using research provided by Cultural Streetscapes at Kantar Consulting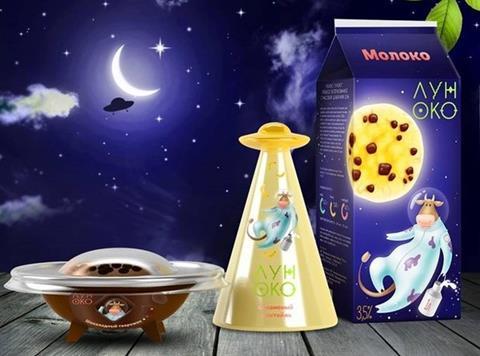 1. Lunoko, Russia
According to myth and legend (and a few fib-telling farmers), aliens just love abducting cows. Since the first bogus sighting in 1897, the image of flying saucers beaming up cattle has become folklore and something of a movie trope. Now it's hitting dairy aisles in Russia. Lunoko, which translates as 'moon milk', has a space-themed range including a banana milk drink, chocolate milk curd in flying saucer-shaped packaging and straight-up MOOncow milk. The latter is taken from 'lunar cows', who 'give their milk the cosmic power of love', apparently.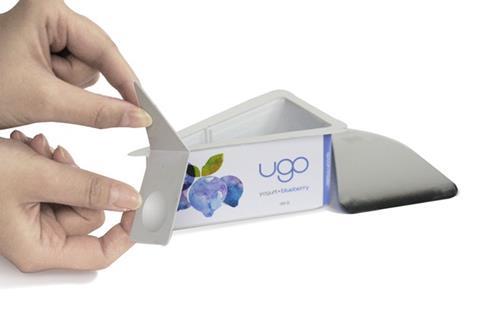 2. Ugo, India
It's a yoghurt, but it's also a feat of engineering. Peel back the lid of an Ugo and you'll also lift out a built-in spoon, which acts as a breakwater between yoghurt and fruit compote before opening. This concept was designed to allow consumers to 'enjoy yogurt anywhere without worrying about finding a spoon', which would certainly be a hit with the deskfast generation.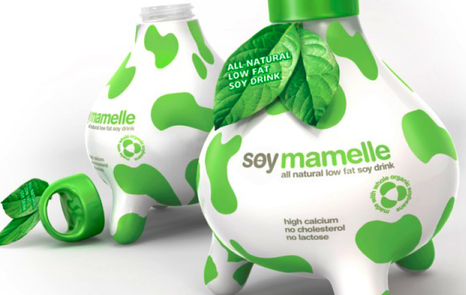 3. Soy Mamelle, Russia
Every vegan is bound to have heard the 'how do you milk a soya bean?' joke at some point, and they have most likely responded that no, they don't have tiny udders. Well, someone should tell Russia's Soy Mamelle. Design company Kian, which came up with the idea, decided to have the packaging resemble udders to 'give the idea that milk from a vegetable source is identical to that from a cow'. Unfortunately this conceptual product won't be hitting shelves any time soon – there's no doubt it would stand out from the herd.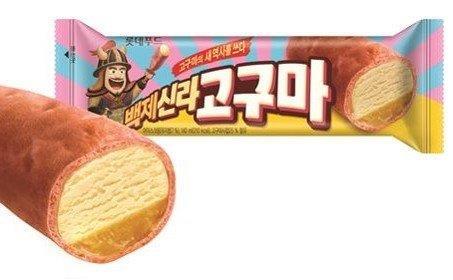 4. Sweet potato ice cream, South Korea
This isn't the first we've heard of vegetables in desserts, but the design of this ice cream is certainly novel. Sweet potato-flavoured ice cream and syrup are encased in a brown wafer that resembles the on-trend veg, while also making for drip-free eating. We're holding our breath for an avocado variant next.
5. Milk pill, Russia
A bottle of milk may not be the most convenient drink to take on the go – think spillages, hot tube journeys, etc. But for consumers who want a tasty fix of calcium on the move, Russian brand Three Cows, Two Cats has the solution. These individually-wrapped, pill-shaped snacks are marketed as a 'healthy treat that fights calcium deficit' and come in Plain, Strawberry and Chocolate flavours.
Cultural Streetscapes is a global network of culturally connected experts who gather and distill local intelligence, providing strategic and creative inspiration for companies. Find out more