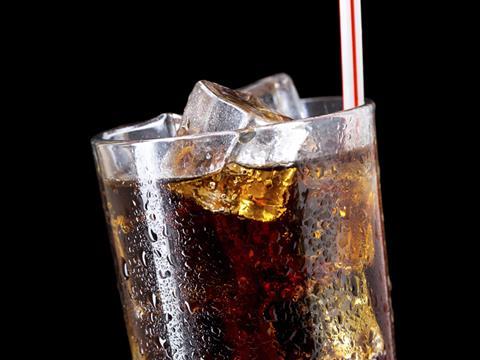 The Department of Health met with food and drink industry leaders and health groups this week to thrash out plans for a new sugar reduction strategy to be announced at the end of this month.
The Grocer understands proposals for a tax on sugary drinks and new sugar reduction targets were among subjects discussed.
Executive agency Public Health England will unveil the document to coincide with the publication of its Scientific Advisory Committee on Nutrition draft report on carbohydrates on 26 June.
Public Health England today admitted that the new strategy would include the possibility of a tax on fizzy drinks. "This will be considered alongside other measures that have the potential to be effective," said a spokeswoman.
She added: "The latest National Diet and Nutrition Survey 2014 shows intakes of sugar have not changed over recent years and remain high for all population groups. PHE welcomes input from all stakeholders and will review a range of options on how to reduce the nation's sugar intake."
Action on Sugar described the talks as a "huge breakthrough" and said it was confident PHE would call for new targets and propose a so-called sugar tax.
However, a senior industry source said there was massive industry disquiet about the apparent change in stance within the DH.
"Where does this leave the previous policy that we should be concentrating on overall calorie reduction, not just sugar?" he said. "It also threatens to completely undermine the work that companies have done on satfat and calories under the Responsibility Deal.
"PHE and the DH appear to be terrified about all the negative headlines created by the Action on Sugar campaign," he added. "But to decide to come up with a new strategy on the same day that the SACN review is published is very strange. Are we going to override seven years of research with a report three weeks in the making?"
PHE, which is also overseeing the SACN report, said it had decided to bring out the strategy because "all age groups in England are consuming far too much sugar," although a spokeswoman claimed there was as yet no agreed plans with the DH as to what would happen after it is published.