Fast-food chains, pubs and hairdressers join high streets taskforce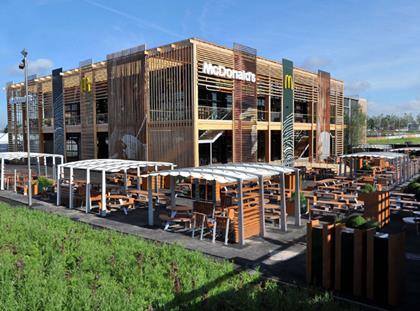 The government has given fast food chain McDonald's a new role in the future of the high street after announcing a shake-up of its recently launched Future High Streets Forum.
New high streets minister Brandon Lewis announced the move as he revealed he was parachuting in leaders from fast food companies, pubs and restaurants.
In an interview with The Grocer this week, Lewis said he believed the forum had become "too retail-focused" and did not accurately reflect the changing face of the high street, and that the hospitality, food, leisure and service sectors all played an equally important role.
New members of the forum, which launched in February, are Brigid Simmonds, CEO of the British Beer and Pub Association Mike Tye, CEO of the Spirit Pub Company Allison Bartlett, head of public affairs at McDonald's and Hilary Hall, secretary general of the National Hairdressers Federation.
"The forum has been predominantly retail, so I'm going to widen it so we have people like hairdressers, which are the fastest-growing sector on the high street. Also, I know fast food comes in for a bit of stick, and I have no particular vested interest despite appearances, but it's an important part of the high street," Lewis said.
The government claimed to be introducing a "billion-pound package" of support for the high street in the Chancellor's Autumn Statement, which included a cap on rates and moves to tackle town centre parking.
"Pubs have a vital role to play in fostering vibrant high streets, the night-time economy, and supporting the entire leisure industry," said the BBPA's Simmonds. "They also have great expertise in what makes their local high street tick."
See this week's issue of The Grocer for our exclusive interview with Brandon Lewis.