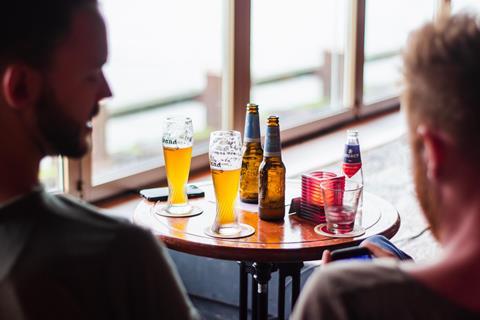 Introducing calorie labelling on booze could send costs surging and lead shoppers to unintentionally consume higher-abv drinks, industry sources have warned.
Industry reaction was fiercely divided when the government's plans to consult on introducing calorie labelling for booze were revealed as part of Boris Johnson's crackdown on obesity.
The plans were welcomed by the Wine & Spirit Trade Association, though its CEO Miles Beale stressed the consultation should look "beyond just labelling and seek views on how best to inform consumers about the energy content of alcoholic drinks".
The British Beer & Pub Association, meanwhile, condemned the plans as "unnecessary". Its CEO Emma McClarkin said they would "be hugely costly and detrimental to our sector at a time when it is trying to get back on its feet".
Indeed, said Global Brands chairman Steve Perez: "This would further squeeze the already tight margins within our drinks manufacturing, due to increase in label size/raw costs.
"I think the government just think consumers are all absolutely stupid," he told The Grocer. "People already just take out their phone to check out [drinks' nutritional information].
"This would mean us having to redesign all our labels and there is already so much information squeezed on them about alcohol units, and the 18 warning – maybe there's something the industry could do that would be far simpler and less costly, like a QR code."
Christopher Snowdon, director of lifestyle economics at thinktank The Institute of Economic Affairs, said there were still questions to be answered as to how best to convey calorie information if it were mandatory.
"Do you display it by unit or by millilitre? Because it has a subtle nudging effect depending on which way you choose. I presume the beer industry would rather do it by millilitre and spirits the other way round."
He added it could also have a potentially damaging effect on public health if it led to drinkers switching to boozier drinks or skipping meals. "What happens to [shoppers] who are quite weight-conscious?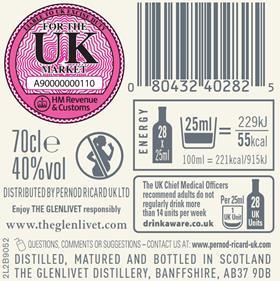 "There is very little empirical evidence but it certainly seems plausible [a shopper] who wants to keep trim will either skip food before going out, which isn't healthy, or would switch to lower-calorie drinks like spirits, which maybe isn't best."
However, some lower-alcohol booze brands such as hard seltzers - many of which already market themselves on their low-calorie credentials - welcomed the news with open arms.
Bodega Bay Hard Seltzer founder Charlie Markland said it would offer consumers transparency that hard seltzer brands were "already leading on".
"It will make alcohol producers who use sugar as a shortcut to alter the taste have to reassess their impact," he added
Many big booze suppliers such as Diageo and Pernod Ricard already begun rolling out calorie labelling prior to the government's announcement. All new Diageo products made in 2020, which are larger than 50cl, display their calories.