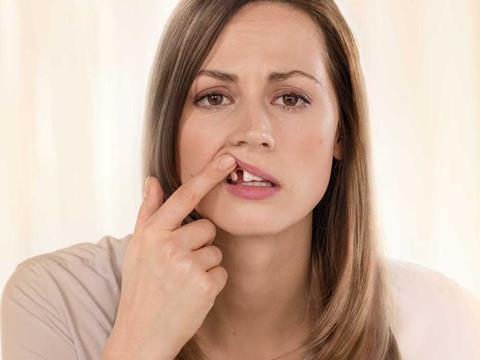 GSK has poured £7.2m into a new multimedia push for Corsodyl - the biggest marketing investment for the oral care brand to date.

The Dreams campaign kicks off this Monday (14 March) with a new TV and cinema ad based on Corsodyl's key 'healthy gums' message about how to prevent and treat gum disease.

On air until July, the creative features a woman waking from a nightmare to find she spits blood while brushing her teeth - an early sign of gum disease. The final frame shows her with a missing a tooth alongside a "Because losing a tooth in real life is worse than a bad dream" voiceover.

The latest push follows previous campaigns based on the same "hard hitting tactics", which senior brand manager Joanna Bailey said had "truly hit home with consumers", adding Corsodyl had "bigger and better" expectations for Dreams.

Last year, total mouthwash sales were down 1.5% [Nielsen 52 w/e 24 October 2015]. Corsodyl mouthwash, the second-biggest brand behind J&J's Listerine, recorded value growth of 5%."We're seeing progress with shoppers, which is clear from the increase we've seen in sales of gum care products, but there is still more to do."

The TV and cinema activation will be supported by experiential, print and digital activity.