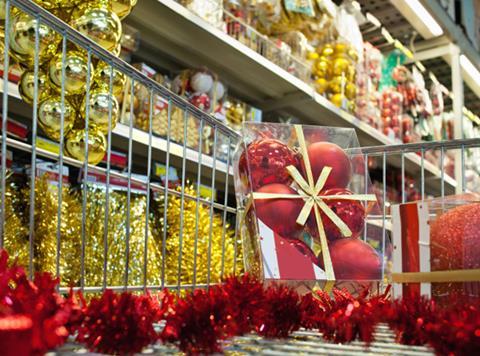 Deflation is biting the supermarkets as hard as ever as they head into the vital Christmas trading period, new GPI figures have revealed.

Defying industry expectations that the deflationary picture may begin to ease towards the end of the year, the Grocer Price Index has found that annual price deflation actually intensified again last month to move back towards its peak.

The GPI, collated from more than 60,000 SKUs across the big four supermarkets, moved to -2.36% year on year in the month to 1 November from -2.12% the preceding month.

The year-on-year price falls are the second-largest yet recorded by the GPI - only topped by the 2.53% drop in the month to 1 April 2014. The preceding three months had seen deflation stabilise at between -2.12% and -2.16% before this latest escalation of price cuts.

The level of deflation is especially notable because the year-on-year comparison references a month of heavy price drops in the period to 1 November 2014. That month saw deflation go past -1% for the first time (-1.24%) and means that over a two-year period it stands at a huge -3.6%.

The latest price drops are seen across the board in every supermarket (including Waitrose, which isn't included in the overall GPI figure) and each of the 14 categories tracked.

Following a similar pattern to last month, Sainsbury's, Morrisons and Tesco are reporting similar levels of deflation, with Asda's prices less affected year on year.

Sainsbury's leads the way with a 3.1% fall year on year - its highest level of price deflation yet - followed by Morrisons at -2.8% and Tesco at -2.5%. Asda saw a 1.1% fall in average prices, while Waitrose saw prices edge downwards by 0.2%.

Once again, the biggest price falls were seen in bakery (-4%), deli (-3.6%), meat, fish & poultry (-3.4%) and alcohol (-3.2%) - the same four categories that saw the highest level of deflation in the month to 1 October.

On a month-on-month basis, the GPI was 0.7% down on the previous month, following on from a monthly price fall of 1.1% in the month to 1 October. Biscuits (-3.4%) and household goods (-2.4%) saw the biggest month-on-month price falls.

"The deflation effect is not going away any time soon," said Sainsbury's chief executive Mike Coupe, announcing its interim results on Wednesday. The supermarket's average level of deflation over its first six months of the year was about 2%, but this had intensified towards the end of its half-year period.

"As we look forward we would expect those deflationary pressures will continue into next year," he said. "The harvest this year has been pretty good and the underlying pressures around exchange rates and the Chinese and Russians closing their borders to exports still exist," he added.