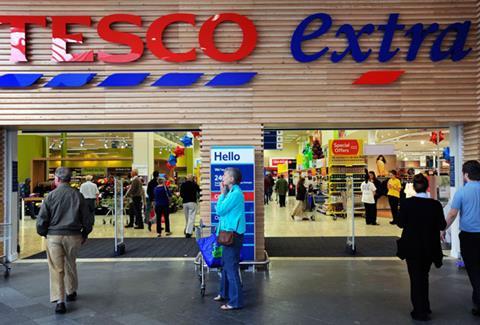 Tesco has started laying off the first wave of its "army" of temporary workers hired to help deal with the stockpiling at the beginning of the coronavirus crisis. The supermarket hired an extra 45k employees to deal with the crisis and has now started to lay off a few of them (The Telegraph).
Meanwhile, Dave Lewis said people have reverted to shopping like a decade ago, by making one big weekly trip to the supermarket. In April, the number of trips to the supermarket nearly halved, with shopping basket sizes doubling (BBC).
The Chancellor has revealed a new "Bounce Back" loan for small firms affected by the coronavirus which will be 100%-backed by taxpayers, removing one of the hurdles of the previous Coronavirus Business Interruption Loan Scheme (The Telegraph). The new scheme will be rolled-out next week, allowing firms to access up to £50k within days from application (BBC). The new scheme came as a result of a backlog in the applications under CBILS with many banks using the 20% non-guaranteed amount as an excuse to refuse loans (Sky News).
Imperial Brands agreed to sell its premium cigar business for over £1bn to two private buyers, as it focuses on mass-market products and reducing debt (The Financial Times £, The Times £).
Greggs has started planning for the reopening of some of its stores for takeaway and delivery next week, following similar moves by Burger King, Pret a Manger and KFC (The Guardian). The bakery chain will start by reopening 20 stores in Newcastle, as part of a "controlled trial", with more to follow (BBC, Sky News).
World nations are struggling to effectively measure inflation as the coronavirus crisis left many gaps in consumer spending. US, UK, France and Italy have all warned big shifts in consumer behaviour mean that the weighted baskets of goods and services they track are no longer representative of household spending (The Financial Times £).
Tyson Meat, the largest US meat business, has warned of shortages, saying the US' food chain was "breaking" as the coronavirus started spreading to refrigerated packing plants (The Financial Times £).
A landlord is taking legal action to shut down Pizza Express over unpaid debts, having filed a winding-up petition against the business as tensions grow amid a collapse in business during the lockdown. Unless Pizza Express pays what it owes, it risks being liquidated with as many as 14,000 jobs at risk (The Telegraph).