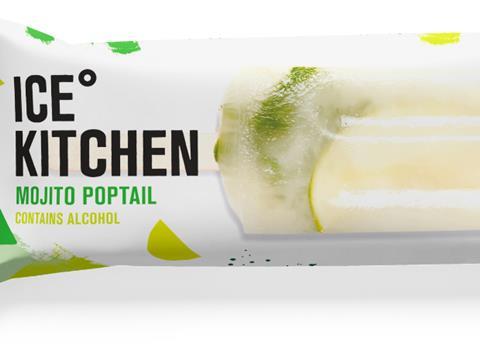 London adult ice lolly brand Ice Kitchen is preparing to broaden its out-of-home presence after securing a £150,000 investment from a major Dutch confectionery retailer.
The outlay from the Jamin chain of candy stores in the Netherlands – which has also granted Ice Kitchen a £50,000 loan facility – came at the end of 2016, with the UK brand stocked across 70-plus Jamin branches.
Ice Kitchen intends to spend the majority of its newly secured funds on branded impulse freezers in a pilot scheme with 10 'prime' Wyevale Garden Centres sites, including Cadbury in Bristol and World's End, Buckinghamshire. The brand will offer nine variants, such as Strawberries & Cream, Iced Coffee, and Peach & Hibiscus.
It has also secured a trial period with 10 Eat outlets from March to September, and has a seasonal nationwide listing – April to September – with frozen food retailer Cook.
"We're trying to find the magical mechanism like Wall's did," said Ice Kitchen founder Cesar Roden, who launched the brand of handmade lollies in 2013.