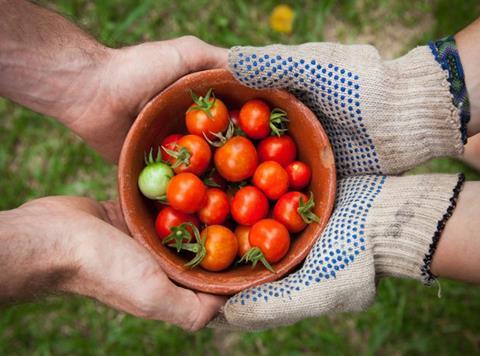 Our sector has been in the headlines a lot this summer – from wonky veg to Christmas dinner price warnings.
A common theme is an ever-more pressing need for our industry to make the most of the resources we have available.
It is against this backdrop that we eagerly await the publication of the government's new Resources & Waste Strategy, which will be a cornerstone of environmental policy and will set the tone for how we think about the pressing issue of reducing food waste, or surplus.
Many readers will be aware the majority of surplus occurs in the supply chain, never getting as far as the 'reduced to clear' section on supermarket shelves. That is inevitable in a sector that is so sensitive to the vagaries of forecasting, weather, changing consumer tastes, and countless other factors. But it is not inevitable that edible surplus should go to waste.
By using the new strategy to make redistribution the preferred first option for dealing with edible surplus, ahead of anaerobic digestion or other disposal methods, government can ensure wholesome surplus food reaches people's plates. This in turn helps to stretch family budgets.
The current guidance, last updated in June 2011, gives priority to 'preventing' waste. Great strides have been made across the industry on this front since 2011, for which manufacturers should be commended. However, prevention is only part of the solution, and redistribution is not even referenced in the current guidance.
The opportunity is significant. While redistribution has increased 50% in the past two years, to 43,000 tonnes in 2017, the latest Wrap figures highlight that this could increase to as much as 205,000 tonnes. That edible surplus is currently being sent elsewhere – to AD, animal feed, or landfill.
There is of course a positive role for AD and animal feed, but surely these streams should be reserved for product no longer fit for human consumption?
Redistribution is already widely supported across the industry, including by Wrap, which makes specific reference to it in its own food waste hierarchy. Commercial redistribution, which is the model used by Company Shop, involves the purchase of surplus stock from retailers, manufacturers and brands. This is a sustainable solution that offers a commercial return to support a competitive supply chain, which is particularly crucial at a time of such pressure for the industry.
It also makes sense for society. By 2025, redistribution of surplus food could help provide more than 360 million meals a year. It's about changing mindset: if you label wholesome edible food as waste, then you will treat it as waste. If you call it surplus, then you can unlock its true value and realise a commercial and a social return too.
In the case of Company Shop, the stock we purchase is redistributed to our network of 100,000 members, who work in the supply chain, the emergency services and the NHS, and sell at heavily discounted prices. The revenue generated also allows us to operate Community Shop, the UK's first social supermarket. As an alternative to receiving a commercial return, retailers and manufacturers can also donate some or all of their surplus food and products to Community Shop, where people on income support can benefit from low-cost, high-quality surplus food, as well as professional, personal development programmes to kick-start positive change in their own lives.
Through this profit with purpose approach, we support manufacturers, while giving our members access to discounted food and household products to make under-pressure family budgets go further.
Redistribution in all its forms can generate significant positive impact socially, economically and environmentally. To capitalise on this potential, government must be bold in its new vision.